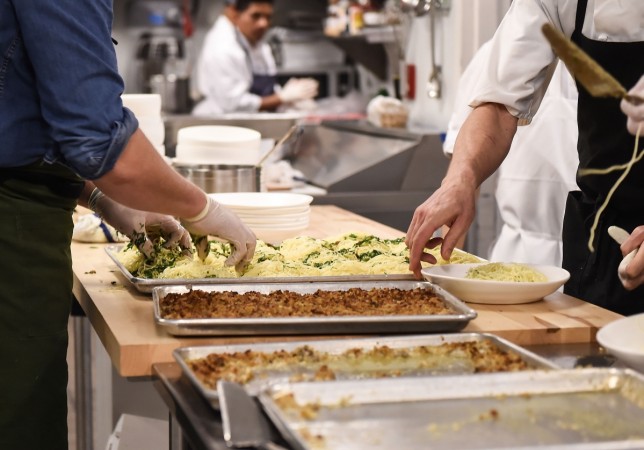 A series of raids were conducted by the Food Safety officers in various parts of Srinagar during which at least 4,000 litres of expired cooking oil, one quintal of adulterated Wazwan (Kashmiri cuisines) and expired milk were seized. This has raised concerns over the food hygiene during the ongoing wedding season in Kashmir.
An official statement issued by the Food Safety department said that during various inspection drives this week, the market checking squad found artificial colours mixed with the cuisines and 200 litres of spoilt milk.
The officials also found 4,000 litres of expired edible oil being used in uptown Srinagar and the defaulters were emptying the expired cooking oil in drums and barrels which are otherwise used for insecticides for resale.
The seized samples have been now sent to food testing laboratory for further testing.
Last year, the reports of the presence of red brick dust in spices and plastic in rice had come to the fore but no stern action was taken by the administration.
The raids have intensified this year, especially when the wedding season in the valley has just kickstarted.
The Kashmiri weddings are popular for the extravagant multiple cuisines made of chicken and mutton which are served during the course of two to three days during each wedding.
The expenditures involved with the food purchase and preparation can go upto several lakhs.
The Doctors Association of Kashmir (DAK) had earlier warned the general public of the health hazards associated with consumption of Kashmiri Wazwan since it has been found to be adulterated with industrial dying agents which could trigger abnormal behavioural patterns in humans.
The doctors have also warned people of limiting the intake of nonvegetarian food during the ongoing wedding season since its excessive consumption could cause serious health disorders like diabetes, hypertension, stroke and unhealthy cholesterol and triglyceride levels.
"The number of people suffering from diabetes, hypertension and associated disorders in valley has seen a spike because people go overboard with the consumption of non-vegetarian food particularly because it is cooked in fattening oils and ghee. To add to the problem, the presence of synthetic colours and expired oil has only posed more health risks. The administration should be extra cautious about the quality of food on sale and being served in the weddings and the people in general should be made more aware about the health hazards associated with consuming excessive quantities of non-vegetarian food," Dr. Mushtaq, a physician based in Srinagar said.