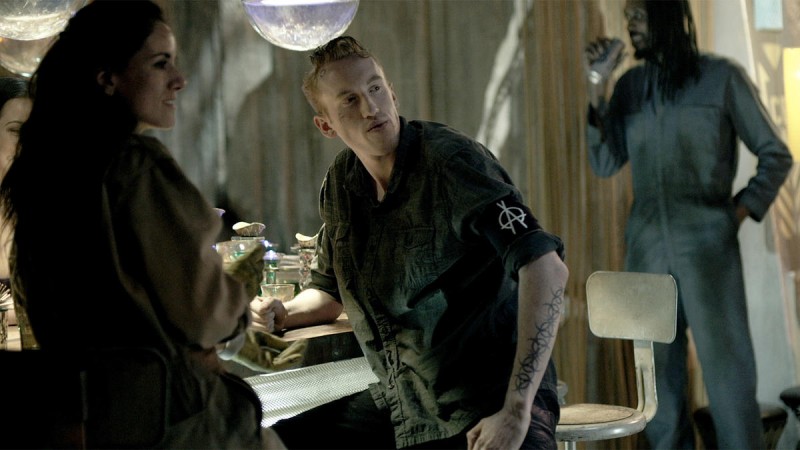 Syfy's space-opera drama "The Expanse" had a brilliant conclusion with Season 1 finale in February, 2016 and now fans are looking forward to find out how the story further develops in Season 2.
The show-runners have hinted that Season 2 will be darker and more thrilling than the first season and will include several new elements.
As reported by Nerdist, Naren Shankar, one of the show-runners of the show, said: "Now we can play a lot of things in forward momentum and discovery. That's the big difference. It's not a shadow play, like 'who's doing what, and what is it about.' It's about this Protomolecule: what it means, what it actually does, who has it who wants it. It's a different tone in that sense."
The prominent character from "The Expanse" book series — Bobbie Draper, portrayed by Frankie Adams — will also be introduced in the second season. Shankar stated that Bobbie will appear within the first five seconds of season 2.
"She brings a different perspective into the storyline, one that we didn't really dwell on or drill into last season, and it gives us another set of people to play with and launches the show into a very different place. It's kind of a mission statement for us for season two", Shankar said.
Bobbie's duty will be very similar to that of Chrisjen. However, instead of providing Earth's perspective, she will provide Mars' perspective of what has been going on.
"It's a little bit like a prologue actually. It almost exists a little bit out of time. You're meeting Bobbie on Mars. It could be happening some time earlier in Season 1," series developer Mark Fergus explained.
Season 1 had also teased a massive war. Though the incident appeared just for a few moments in the previous episode, it surely hinted at something big coming up in the second season.