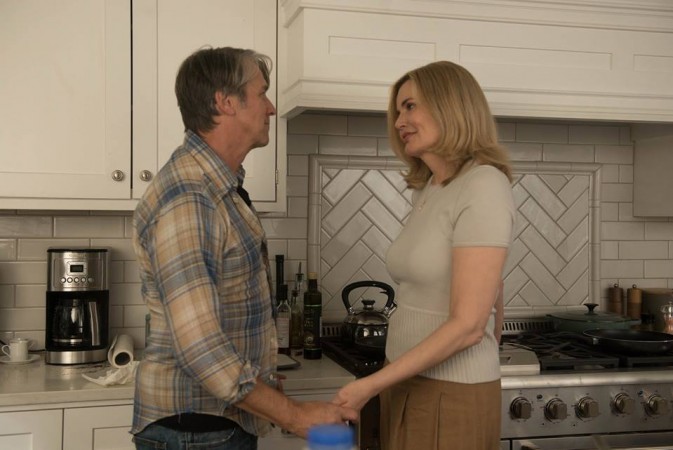 It is a race against the clock to prevent Casey from being taken over completely by the demon in this week's episode of The Exorcist. The episode is titled The Griefbearers, and Marcus, Tomas and Mother Bernadette do their best to exorcise the evil out of Angela's daughter. But are they too late to save Casey?
Speculations are rife that demon will win this time, and on Friday's episode, Angela will come face-to-face with the evil force that has taken over her daughter's body. The demon has always wanted a chance to get back at Angela, or Regan MacNeil from the movie The Exorcist, and he might get a chance this time. Will Angela sacrifice herself to save her daughter?
The official synopsis for The Griefbearers does not reveal much about Casey's fate, but it states that Marcus, Tomas and Mother Bernadette will do their best to stop the demon, and the Rances will be pulled into the conflict. Meanwhile, "the church's enemies become more aggressive as the pope's visit nears; Angela faces someone from her past," reads the synopsis.
There are just two more episodes to be aired before Season 1 of The Exorcist winds up, and its executive producer Jeremy Slater wants fans to spread the word so that the show is picked up for a second season.
Taking to his Twitter account, Slater wrote: "Final day of filming. This show has been my entire life--16 hours a day, seven days a week--for the last year. Saying goodbye sucks."
"And if you want a 2nd season, please help us spread the word! Every tweet, Facebook and Instagram post increases our chances," another post read.
The Exorcist airs Fridays on Fox.