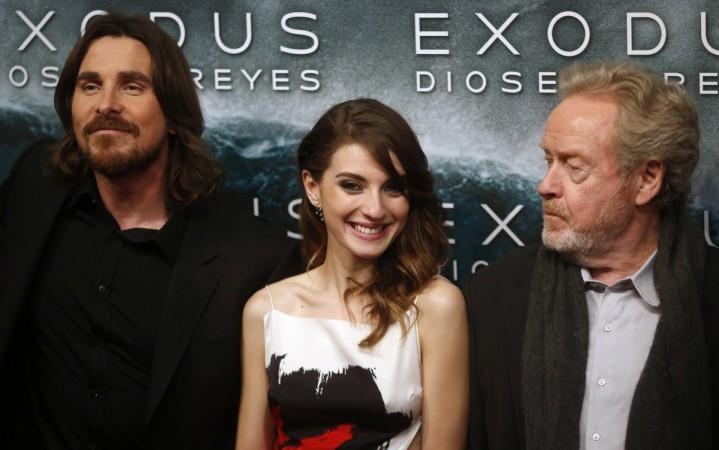 Biblical epic 'Exodus: Gods and Kings' has pushed 'The Hunger Games: Mockingjay – Part I' from the top position at the box office with opening sales of $24.5 million.
The Christian Bale starrer flick ended 'The Hunger Games'' three-week long run at the top of the North American box office. The film collected $24.5 million from 3,503 locations.
It carries a hefty price tag of $140 million and now needs to perform incredibly well overseas for the 20th Century Fox and Chernin Entertainment production to earn some profit.
The movie, directed by Ridley Scott of 'Blade Runner' fame, brings the story of Moses to life. In comparison to other religious blockbusters, 'Exodus: Gods and Kings' has not performed as per expectations in the opening weekend.
'Noah' had made $ 43.7 million, while 'Son Of God' had earned $25.6m.
The competition will get tougher for 'Exodus: Gods and Kings' as next weekend 'The Hobbit: The Battle of the Five Armies' and 'Night at the Museum: Secret of the Tomb' will be released.
However, Chris Aronson - Fox's president of domestic distribution – seems hopeful. He said: "I've cautioned all the filmmakers that this is a marathon and not a sprint...I think we're off to a good start," The New York Times reports.
According to Variety, Fox's executive vice president of theatrical distribution – Spencer Klein – also echoed the same. He said: "We got the religious audience, but the opening audience was much more diverse than just that. This is a great start for us leading into the holiday stretch. In this play period you get such a big multiple [on a film's opening weekend]."
Meanwhile, the second place on the charts was secured by previous topper 'The Hunger Games: Mockingjay – Part I' that sold around $13.2 million in tickets bringing its four-week total to a massive $277.4 million. Meanwhile, 'The Penguins of Madagascar' generated $7.3 million (three-week sale totals at $58.8 million).