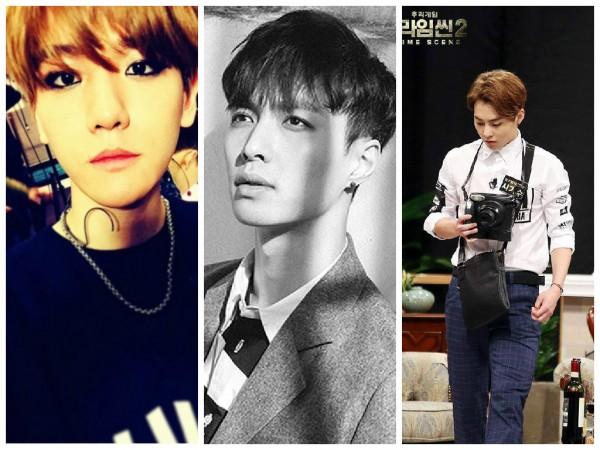 Baekhyun, one of the Korean members of SM Entertainment's K-Pop boyband EXO, will be playing the role of a school boy alongside Yeo Jin Goo in the upcoming action film "Dokgo", which reportedly tells the story of violence in schools and its impact.
The "Moon Embracing the Sun" actor recently revealed that he will be playing the lead and portray twin brothers Kang Hoo and Kang Hyuk. On the other hand, the "Call Me Baby" singer will be playing a talented fighter named Jong Il, who hates bullying others.
The 23-year-old is the fifth EXO member who will be making his big screen debut after Suho, Lay, DO and Chanyeol, according to Soompi.
Meanwhile, Lay has become the regular cast member for Chinese variety show "Go Fighting", which is set to premiere in June. Other celebs to appear in the show are Huang Bo, Show Luo and Sun Honglei.
The program creators have released two posters of the K-Pop star on micro-blogging site Weibo. One of them shows him holding a mask and is subtitled "Wars of men are fought for women".
In the meantime, Xiumin impressed fans through his last performance in popular television reality show "Crime Scene 2" and bagged four million Won (around $3653).
"I'm really happy I didn't get caught. Although it has only been three weeks, I have gotten attached [to the show] so I'm sad to be leaving. Be sure to watch 'Crime Scene 2!' Fighting!" said the 25-year-old, in his fairwell speech.