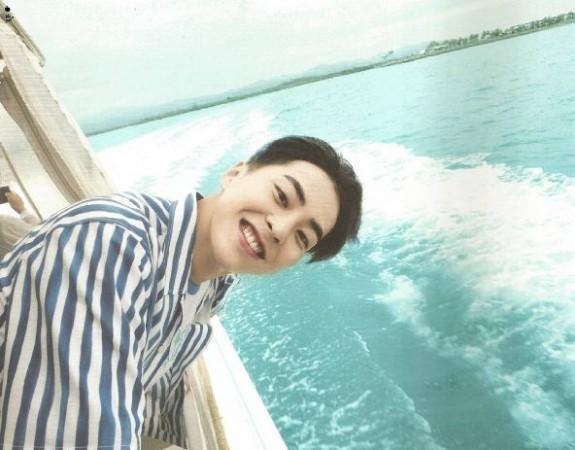 Kim Min-seok a.k.a Xiumin, a member of popular South Korean-Chinese boy band EXO, recently shared his weight loss secrets with the fans.
The dramatic weight loss of the 26-year-old singer came to limelight when he attended popular MBC program titled Star Show 360, wherein it was revealed that he lost around 8 kg since his debut.
When the show host asked him to share his weight loss secrets with the fans, the EXO member stated that getting up early in the morning and going out for a long walk helps everyone maintain their health.
Although Xiumin said that the best way to lose weight is to starve, he said: "But your body will become emaciated if you try to lose weight by not eating."
The Lotto singer shared his diet plan and explained how to lose weight without starving. According to him, a person should stick to three meals a day and should not have anything in between the meals.
"If you do this for about a month, then you will definitely not gain any weight, and you will have shed at least some pounds," Xiumin continued.
But the EXO member stated that the most important thing in weight is to be active. "For those who attend school, you must wake up early in the morning to exercise. The second most important thing is to have perseverance. You absolutely need perseverance," he added.
The young Korean heartthrob concluded his talk by saying positivity, diligence and efforts are the three most important things one should practice while following a diet.
However, some of his followers believe that Xiumin's dramatic weight loss is caused by his intense work schedule and lack of free time. "A lot of people are worried about fast weight loss by idols... but a lot of it definitely owes to their levels of activity," commented one of his admirers (via AllKpop).