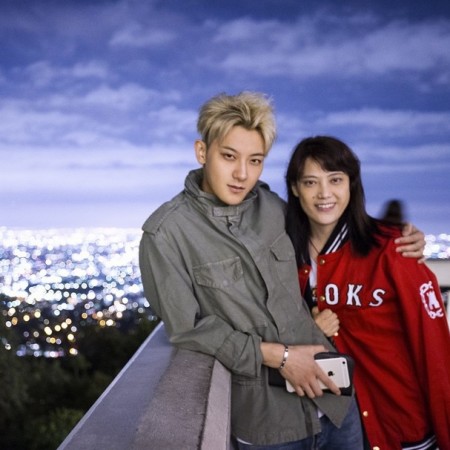 Tao, one of the existing Chinese members of SM Entertainment's popular K-Pop boy band EXO, has updated Instagram profile with a photo of him with his mother.
The image with the caption, "I Love my family I'll stay with you forever", captured the attention of many of his followers and they shared their excitement in the comments section. While some re-assured their support to the K-Pop star, others reminded him that EXO is also a part of his family.
The messages ranged from "We will also stay with you forever", "I hope your not leaving Exo. But if you did, I'll still support you and love you no matter what. I respect your decisions", "EXO was your family too !EXO L are here for you.." to "Please don't forget that we also your EXO-L family. Hope you come back soon."
Meanwhile, an admirer of Tao stated that it could be a hint about his decision to make an exit from EXO as his father had already revealed that his family doesn't like to see him with the boy band. "I think its a clue, his leave sm and his dream," wrote the fan.
In the mean time, some of his followers noticed the EXO Cartier bracelet on his hand and one of them wrote, "please continue oppa to wear your exo cartier bracelet..it makes me happy :)"