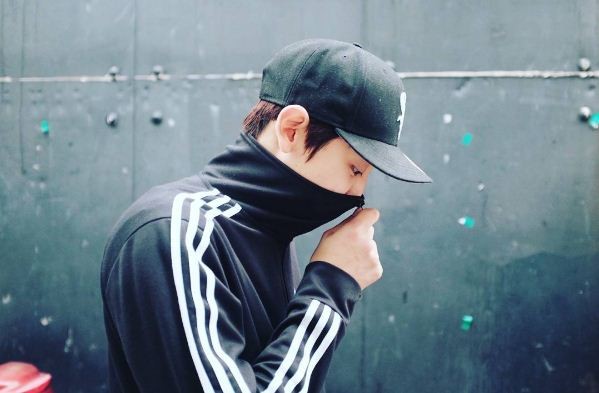 EXO member Park Chanyeol and American hip hop-EDM group Far East Movement have come together for a new song titled Freal Luv. The song will be included in the track list of the EDM group's upcoming album Identity and it is scheduled to release on October 21.
Apart from the young Korean heartthrob, the hip-hop group will also collaborate with electronic dance music producer and DJ Marshmello as well as singer cum actress Tinashe Jorgenson Kachingwe for their upcoming album.
Informing their Instagram followers about the new collaboration and the release dates, the four-member group uploaded an image on their official page.
"The first single coming October 14th. Far East X @marshmellomusic ft @real__pcy & @tinashenow off our new album "IDENTITY" dropping oct 21st," they wrote.
The message immediately captured the attention of music lovers across the globe and they shared their excitement in the comments section. While one of the social media user wrote that he is looking forward to it, another fan commented, "This is a dream comes true!! Thank you for working hard for usssss! We'll keep supporting you guyssss."
"OMG IM CRYING SO HARD, THIS WILL BE AMAZING.. I love fem,Marshmello and chanyeol,people is looking at me because of my crying,this is so beautiful it's unbelievable,I'm a really big fan of Fem and I love you for making a song with chanyeol, he's such an awesome musician,your song will be a great success, FIGHTING!!" wrote a follower of the EDM group.
Check out the Instagram photo of Far East Movement below: