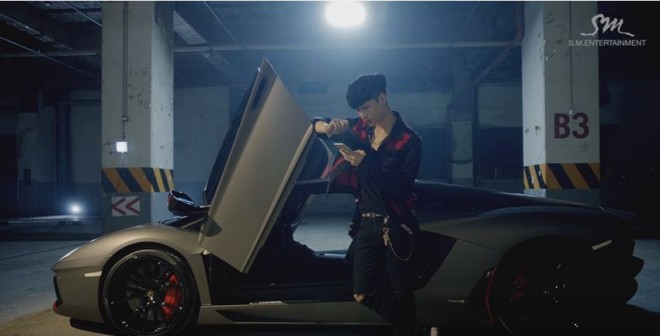 Zhang Yixing a.k.a Lay, a popular member of the South Korean-Chinese boy band EXO, just crossed a new milestone in his music career with the latest solo track What U Need.
The song, which was released as a birthday treat for his fans on October 7, has already become a huge hit worldwide. It garnered more than a million views in less than 24 hours of its release on video-sharing platform YouTube.
The solo-track with a trendy rhythm and a funky pop groove went beyond two million hits in less than two days. As of now, it has been viewed by 2,271,500 Internet users and liked by 237,791 people.
The music video is produced by Devine-Channel and it follows a medium tempo track. The clip begins with a shot of Lay driving his grey-coloured Lamborghini Aventador into a parking lot. He gradually steps out of the car and begins to sing and dance with the rhythm of the background music.
Apart from the appealing dance moves by the Korean entertainer and his team, the song is making a wave with its visual treatment. A few camera cuts and more artistic moves with the support of graphics attracted many of the viewers.
The young heartthrob is already getting great reviews for his solo track, which is written and composed by him. The song is expected to enter the Billboard charts in the coming days.
Watch the music video of What U Need below: