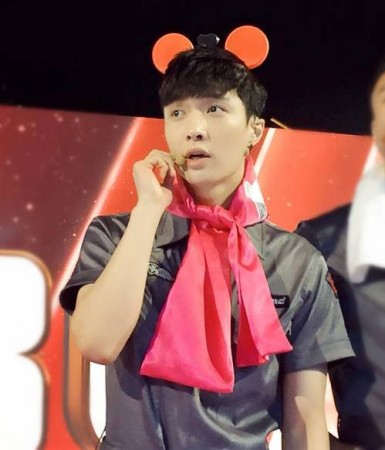 EXO member Lay has sustained minor neck and back injuries, while filming Chinese variety show "Go Fighting" in Shanghai, China. Although the cause of the injury is yet to be revealed, it reportedly caused a considerable amount of pain to the celeb.
After receiving primary treatment from the set, the celeb had decided to continue with the shooting, but he could not move freely. So, his co-stars and fans urged him to take a few days off and join back after he regains health. The 23-year-old is reportedly fine and undergoing treatment for his injuries.
Recently, the "Call Me Baby" singer wrapped filming his debut movie "Oh My God" and joined back EXO after much speculation about his departure. Meanwhile, his admirers are cursing the boy band for his health condition. According to them, several members are getting sick or injured and it is not "healthy to be" in the group, according to kpopstarz.
Last month, fans were outraged at Lay after he skipped the promotional activities of the K-Pop boy band's second studio album, "EXODUS". Despite his statements on the commitments with the music group, some of the admirers are still sceptical about his intentions.
While some criticised him for promoting individual works with the help of SM Entertainment's new workshop, others speculated that he will be the next Chinese member to terminate the contract of K-Pop boy band.