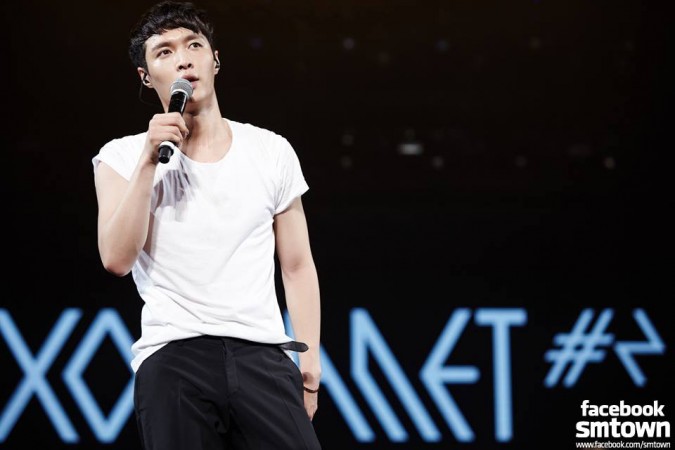 Young Korean heartthrob and EXO member Lay a.k.a Zhang Yixing has rejoined the boy band for its third concert tour, Exo Planet 3 – The Exo'rdium, in Japan.
The What U Need singer was recently under criticism after he fell unconscious at the Incheon International airport just before boarding the flight to Japan for a scheduled concert. A set of BTS fans called ARMY apparently made fun of him and stated that he is just pretending to be sick.
Some of the negative messages ranged from, "Don't pretend to be sick, Lay. Rap Monster performed with a fever. You're not a true singer" to "He's getting ready to leave EXO."
An admirer of the EXO member took screenshots of the criticisms and posted it on Twitter with a reply to his haters. "I got goosebumps after reading the ARMY comments. How can they write such things when someone passed out?" he wrote (via AllKpop).
Meanwhile, The Mystic Nine star decided to prove his dedication and commitment towards the band by rejoining the music group even before regaining his strength. He was spotted at the Incheon airport along with his team member D.O. by some of his fans on October 12. They were surprised to see him as he was reportedly advised by the doctors to rest for a few more days, according to AllKpop.
The Exo Planet 3 – The Exo'rdium in Japan from the Makomanai Sekisui Heim Ice Arena in Hokkaido tonight, October 13, at 6.30 pm JST.