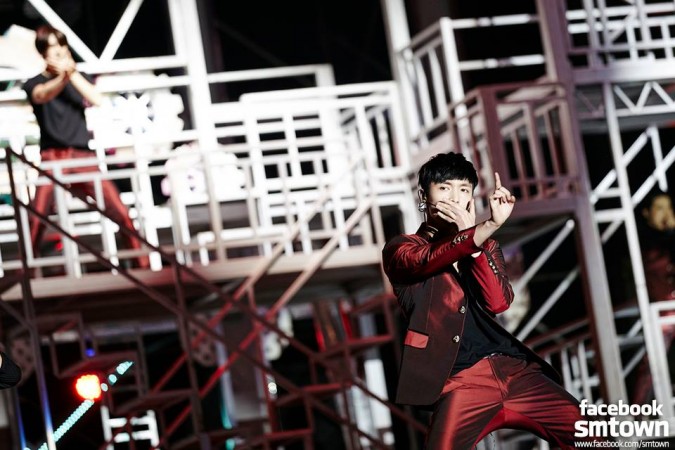 EXO member Lay a.k.a Zhang Yixing will probably join the South Korean-Chinese boy band in Japan on October 13 for their third concert tour, Exo Planet 3 – The Exo'rdium.
The 25-year-old What U Need singer was admitted to the hospital after he fell unconscious at the Incheon International Airport in Seoul on October 11. The incident took place when the nine-member team was about to board their flight to Japan for a two-day concert.
The young heartthrob has been moved to the dorm and is currently recovering, according to an official statement released by SM Entertainment.
"Lay temporarily fainted due to lack of sleep. Thankfully, the doctor said all he needs is a good rest," stated the entertainment record.
The record label also revealed that Yixing has a strong desire to attend the Japanese concert tour, but the final decision will be made only after checking in on his health condition.
Meanwhile, EXO member Kai a.k.a Kim Jong-in expects the Chinese member to join them in Japan. While interacting with his fans through Naver V Live broadcast, he stated that Yixing will probably attend the concert tour.
"Lay hyung is ill and didn't get on the plane with us. I know you all must be worried, but I think he's okay. He will probably take a flight here tomorrow," AllKpop quoted the 22-year-old as saying.
The Korean entertainer even updated the followers about his leg injury that was caused during a rehearsal session. The Lotto singer revealed that he will be taking part in the upcoming music show. "My leg is much better. It's about 90% recovered. I can dance now. I went through physical therapy about 3 hours a day. Don't worry about me," he said.
The Exo Planet 3 – The Exo'rdium in Japan, which was scheduled for October 12 and 13, has been postponed for a day. It will kick-off from the Makomanai Sekisui Heim Ice Arena in Hokkaido on October 13.