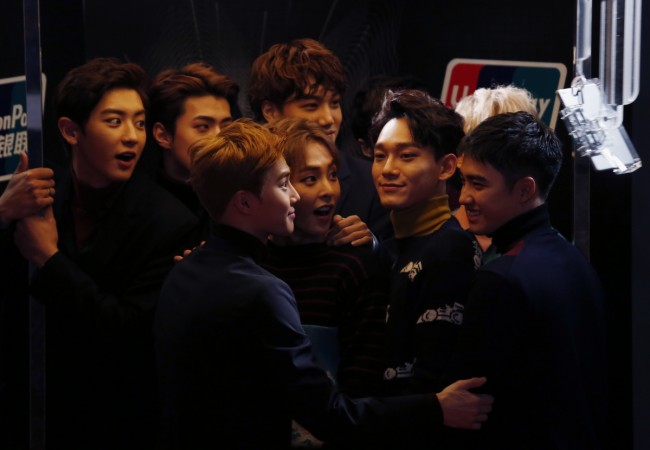 China and Philippines' dispute in the South China Sea has enraged several K-pop artists. On Tuesday, July 12, several celebrities took to social media and expressed their objection to an International tribunal's decision on the conflict, which ruled in favour of the Philippines.
This latest ruling by the Permanent Court of Arbitration in the Hague generated a series of pictures on social networking sites. The images, which include a map of China, superimposed on sea circulated on the portal with the hashtag #Chinacannotbecomeanysmaller, according to Allkpop.
Several people strongly objected to the court's ruling and K-pop artists such as f(x)'s Victoria, EXO's Lay, miss A's Fei, Jia, and FIESTAR's Cao Lu, who have a large fan following in the country, also lent their voice in support of China.
In it's ruling, the court observed that China doesn't have historic right to large swathes of the South China Sea. The tribunal also found that the area doesn't give China an exclusive economic zone, which allows the country to use resources such as oil and gas and fishery, according to CNN.
Chinese President Xi Jinping, however, boycotted the court's decision. "China will never accept any claim or action based on those awards," he said.
K-pop artists seem to be in the midst of a growing regional battle. Earlier, Chinese and Vietnamese fans of Girls' Generation member YoonA posted several comments on a skirmish that took place between the two countries.
The incident, which involved a Chinese coastguard ship and two Vietnamese boats, ended in the boats being chased and sunk, according to another article on Allkpop. Vietnamese fans of the "Lion Heart" singer left several comments as she is currently promoting her work in China.