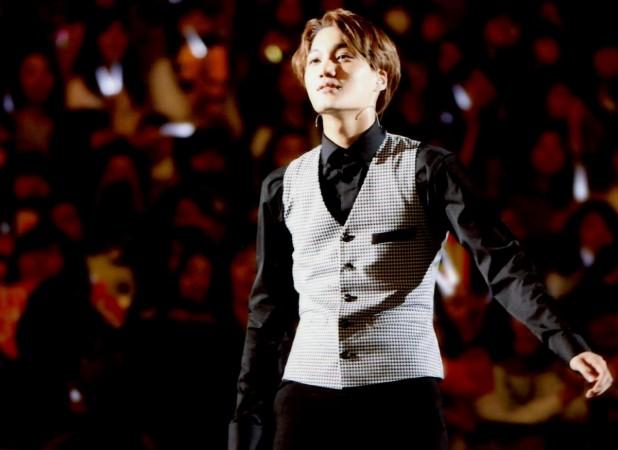 Young Korean heartthrob and EXO member Kai a.k.a Kim Jong in has rejoined the South Korean-Chinese boy band after six months.
The singer was on a break since March due to a leg injury sustained during a rehearsal session of the group's third concert tour, titled Exo Planet #3 – The Exo'rdium.
The 22-year-old Korean entertainer recently shared the good news with his followers while updating them about his condition on the boy band's official website. He began the message by explaining how much he missed his followers.
"I've missed you. You have no idea how much I've missed you. After wrapping up our concerts, I wanted to see you all some more so I came running here," wrote the young singer.
The Korean heartthrob informed his admirers that he has finally started doing a few dance steps. "Before I got on stage, my legs were shaking and I was so nervous I didn't know what to do, but once I was in front of you all, I was just happy. It feels like it did when I first debuted," he stated.
The Pretty Boy singer also talked about his physiotherapy session and thanked his teammates for filling up the gap in his absence. He even thanked his fans for their love and support during hard times.
The Choco Bank actor finally left a heartfelt message for his fans and wrote (via AllKpop), "The long summer has gone, and fall has come with the breeze. I hope that you will be dyed with happiness just as the mountains are dyed with colors. I really love you EXO-L. I'll be greeting you until you get sick of me (heart)."