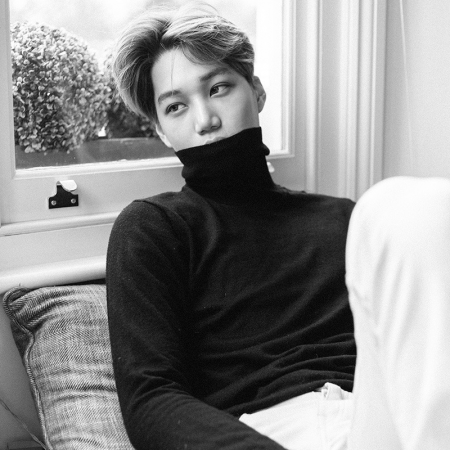 EXO member Kai has deleted his recently created Instagram account, leaving fans questioning the reason behind their favourite icon's decision.
Kai is among the few Chinese-South Korean boy band members who are not very active on social networking sites and his admirers were excited to interact with him when he joined social media.
While Kai shared a concert video of himself and a teaser clip of EXO's upcoming album "EXODUS" with his followers, the fun did not last for long as the he deleted his account after sharing a photo with the caption "EXODUS CALL ME BABY, See you on the official homepage".
As of now, Kai and his teammates have not revealed any reason for deleting the Instagram account, but there are several speculations doing the rounds that the account was created to promote "EXODUS" and the the singer took it down after achieving his goal.
However, fans of Chinese-South Korean boy band are still wondering about the cause for his decision and seeking answers from other EXO members, including Chanyeol and Lay.
Here are some of the messages by Kai fans:
Can u plz tell Kai to register ins again? By the way, I like the new song-Call Me Baby.
Chanyeol oppa , did you know why Kai deleted his account ? :(
Layyy where is Kai!!! I miss himmm, why he deleted his acc
What happened to kai??
where is kai??.. why he deletes his account... i am so sad coz he is my bias.. ?? Why did he do this to me? @real__pcy please answer me.
it's sooooo sad Kai leave Insta , but it's lucky u'r sill here~
Call kai come back!!!!
Tell kai that i hate him:(
Chanyeol aaaa, where is Kaiiiii why he did deleted his account ig?
oppa!!!! can you tell Kai oppa to log in again to instagram? please

chanyeol oppa can u tell kai oppa open instagram again don't close pls