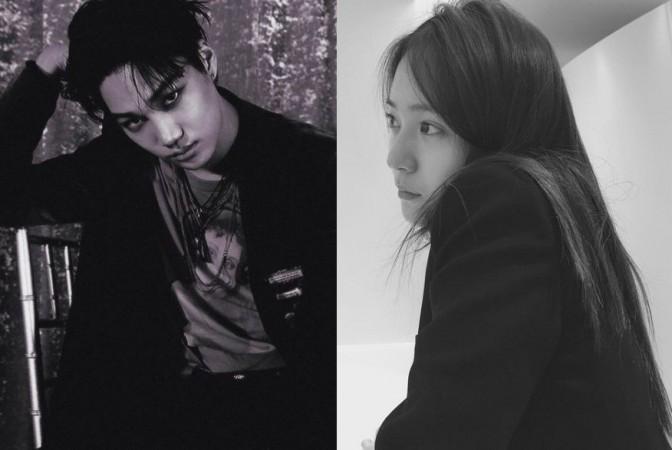 It has been a while that fans of EXO member Kim Jong-in a.k.a Kai and f(x) singer Chrystal Soo Jung a.k.a Krystal have heard anything about their relationship. This sparked rumours of a break-up between the two. But fans have rubbished it, saying the singers are very much together.
To prove their point, admirers of the young Korean couple uploaded several photographs of the two on various social networking sites debunking rumours of the split. The photographs focused on their similarities even as GIF images of the couple showed them together.
In one of the images, the Lotto singer is seen accompanying his girlfriend to a parking lot and the other one shows them attending an event organised by fashion label Gucci.
On the other hand, the photographs highlight Krystal and Kai's cute mannerisms as well as their matching wardrobes. An admirer stated that from their infamous baseball caps to matching shopping bags and shoes, the celebrity couple has several things in common, which proves they are still dating.
The social media user even claimed that the SM Entertainment artists are often seen together and spend quality time with each other. Fans love to see them together because they have known each other for a long time, Koreaboo said, quoting the netizen.
Krystal joined SM Entertainment as a trainee in 2006 and Kai joined the record label a year later. Since then, the two are known to each other and have performed at various stage shows together.