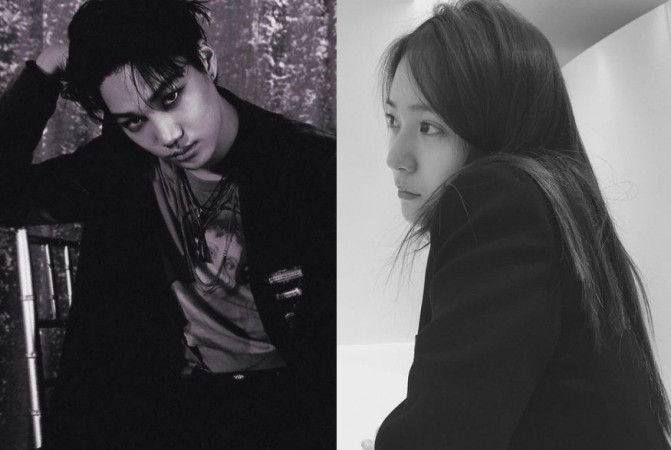 EXO fans across the globe recently forced a Twitter user to make a public apology to South Korean boy band member Kai and his girlfriend Krystal. The person was slammed for uploading a photo of the Kpop singer dating f(x) member on the social networking site.
The netizen wrote a lengthy apology to the celebrity couple and their fans through her Twitter handle, where she admitted that the dating image was taken from CCTV footage of Escape the Room café.
"I have written this apology letter to officially apologise to Kai and Krystal's fans who felt greatly hurt by the CCTV photos showing Kai's personal life which I illegally disseminated," read the Tweet.
Requesting the Kpop fans to forgive her for exposing the personal life of Kai and damaging his reputation, the social media user tweeted out, "No words can ever serve to clear myself of obvious fault. I am very sorry that I have uploaded such hateful writing directed at Kai, who has done nothing wrong."
The tweet then included an audio message through which the person confessed that this is not the first time she is trying to tarnish the image of EXO member Kai as she has written several messages insulting the singer in the past.
Writing alongside the screenshot of the apology letter, the social media user concluded the message by tweeting out, "I'll gladly accept any criticism and punishment."
ì œê°€ ë¶ˆë²•ì ìœ¼ë¡œ ìœ í¬í•œ 카이의 사생활이 담긴 CCTV 캡쳐를 ë³´ì‹œê³  크게 상처받았을 카이와 카이 팬분들께 사과를 ì˜¬ë¦¬ê³ ìž 이 사과문을 작성하게 되었습니다. pic.twitter.com/iquLeMwFs7

— 죄송합니다 (@kaistal_jiral) September 4, 2016
Kai is apparently busy doing a photo shoot with popular freelance photographer Peter Ash Lee. The New York-based photographer had recently posted a photo of the EXO member on Instagram.