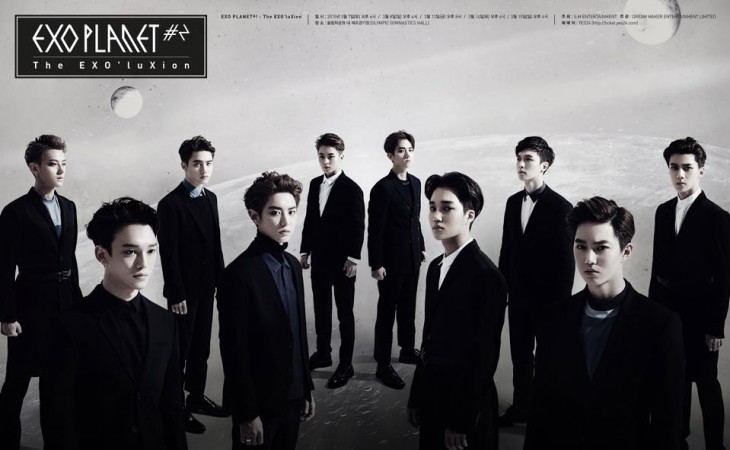 Fans of SM Entertainment's K-Pop boy band EXO may get a chance to meet their favourite celebrities shortly as the team members are planning to hold a fan meeting.
As part of its third anniversary celebration, the 10-member group appeared on KBS CoolFM's popular show "Kiss the Radio" and shared their experience with Super Junior member Ryeowook on Tuesday, 7 April.
"If we win number one for two weeks or even three weeks, we would like to hold a small fan meeting event. Through a fan meeting, we would like to spend even at least a little time being close to our fans and have fun with them," they revealed, according to allkpop.
The music band's recently released studio album "EXODUS" is reportedly doing well on charts and its title track "Call Me Baby" has crossed 10 million views in a week's time. This has raised speculation that the band members are expected to announce the dates for the fan meeting soon.
Meanwhile, SM Entertainment has opened a workshop for Lay in China to enhance his activities in the country. It is expected to help the celeb in adapting to a different format used in the Chinese market, stated Soompi.
"The establishment of this workshop will become a foundation for solidifying my intention to honour my contract, and I hope it becomes an example of contract fulfilment. I believe that my Chinese activities will be beneficial to EXO and the company. I hope to contribute to the growth of the company and help the relationship between the two cultures," said Lay.