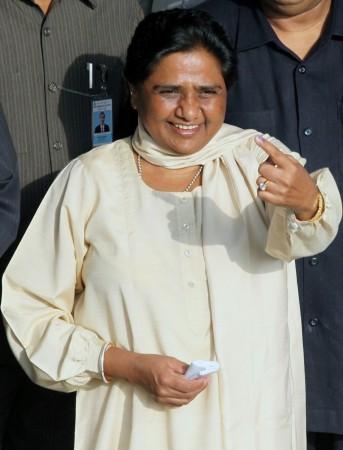 If the exit poll projections by television channels have anything to go by, Mayawati-led Bahujan Samaj Party may exit and Samajwadi Party led by Mulayam Singh may form the government in Uttar Pradesh.
The exit poll projections released on Saturday varied from channel to channel but they all predicted a regime change in Uttar Pradesh with the exit of Mayawati-led Bahujan Samaj Party. Samajwadi Party is expected to win the highest number of seats in the 403-member Assembly.
CNN-IBN and Headlines Today predicted absolute majority for the Samajwadi Party while Star News and News 24 projected that the S.P. might win a little more than 180 seats.
The BSP, which formed the government in U.P. with complete majority in 2007, is going to be the biggest loser in this year's assembly elections with exit polls predicting it to face a dismal result.
The Congress Party too may not live up to the hype in spite of Rahul Gandhi's hard work to revive the past glory. Most of the exit polls project Bharatiya Janata Party (BJP) in the third position and the Congress in the fourth position.
Headlines Today's exit poll prediction:- S.P.: 195-210; BSP: 88-98; BJP: 50-56; Congress+RLD: 38-42
Star News's exit poll prediction:- S.P.: 183; BSP: 83; BJP: 71; Congress+RLD: 62
News 24's exit poll prediction:- S.P.: 185; BSP: 85; BJP: 55; Congress: 55