Film-maker Arjun Mukerjee had made his Bollywood debut with the recently released film 3 Storeys. Although the movie failed to make any impact at the box office, it garnered a positive response from the masses.
In an exclusive interview with International Business Times, India, Arjun spoke about a lot of things concerning the film, and also said that he would really like to work with Irrfan Khan.
Here are the excerpts from the interview:
International Business Times: How did you get the idea of making an unconventional film like 3 Storeys?
Arjun: Actually it didn't come to my mind. The story was written by Althea Kaushal. She gave me the script, and I worked on it for a few months with her and then Priya Sreedharan (co-producer) came on board, and we three of us worked on it. We made some structural changes and then we took it to excel. Initially, it had four stories, later we made it three.
IBT: Although the film received mostly positive reviews from critics, its box office performance has not been that great. What are your views on that?
Arjun: Well, I think we had a good jump from Friday to Saturday and the response on social media really have been positive. So, let's hope for a good next weekend.
IBT: Your film was released with two other fully commercial films including the much-hyped Hate Story 4. Don't you think a solo release would have given 3 Storeys a better chance at the box office?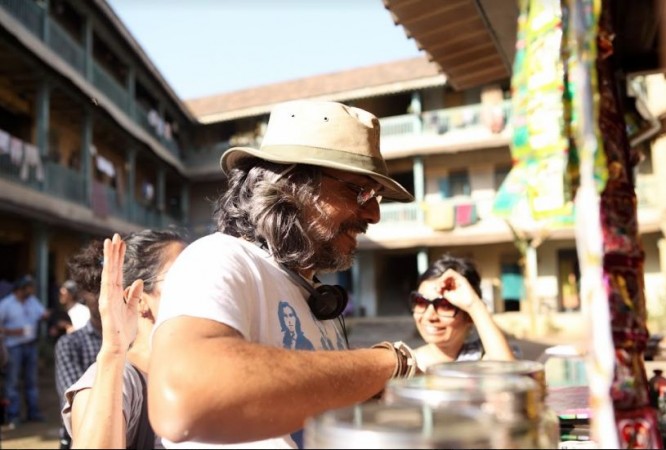 Arjun: How does one have a solo release? Lots of people are putting out films every weekend, and I don't think a solo release is even possible. Every Friday, there are many films coming out. Also, these decisions are taken by the producers and distributors. This is an area that I don't really even understand.
IBT: What is more important for you - box office collection or good content?
Arjun: Obviously both because that's the whole point to settle both the bridges and find a sweet spot in between.
IBT: In that case, don't you think a more popular star cast would have worked better for the film?
Arjun: I don't know. We have done what we have done and we are proud of it. It's a small film, and big stars involve bigger budget, and there are many other considerations.
IBT: Many found the climax of the film a little absurd. They felt the climax somewhat reduced the impact of the film. What are your views on that?
Arjun: Everyone is entitled to an opinion, and that's fair enough. But overall, I would say that most people have really appreciated the climax and all. I can't talk about it in detail as I don't want to give away anything. I would just say most people have appreciated the ending. Yes, sure there are some who didn't but that's fair enough. Moreover, it's a positive ending, which is also important.
IBT: Name one actor and actress that you would like to work with.
Arjun: I would really like to work with someone like Irrfan Khan. I hope he gets better soon. I think he is really a fine actor. And among the actresses, I think I would like to work with Tabu or Vidya Balan. But it really depends on the story, and the choice of actors or actresses comes much later.
IBT: Do you have any upcoming movie as of now?
Arjun: There are a couple of projects on which I am working on with the writers but it's too early to talk about them.