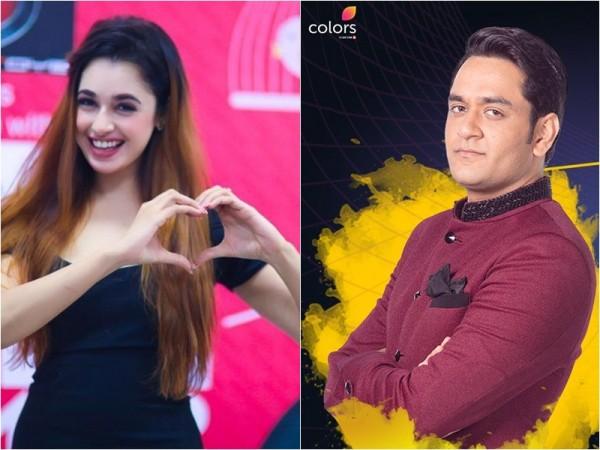 As Bigg Boss 11 is inching close to the finale, lot of speculations are being made on who would win the show. While Shilpa Shinde and Hina Khan are two of the strongest contestants this season, former Bigg Boss diva Yuvika Chaudhary feels that Vikas Gupta will win Bigg Boss 11.
In an exclusive interview with International Business Times, India Yuvika spoke about many Bigg Boss 11 contestants. However, Vikas seems to be her favourite, and she feels he will win the show this season.
Yuvika also said that if given a chance, she would like to meet Vikas inside the Bigg Boss 11 house, and try to motivate him more.
Below are the excerpts from the interview:
International Business Times: Vikas Gupta said on the show that you and Prince Narula are going to get married this year or early 2018. Is it true? If not, when do you and Prince actually plan to tie the knot?
Yuvika: I haven't watched that conversation but sure it was a piece of joke by him. I cleared it before many a times that marriage is not a crime. If I will have any plans, I will share it myself.
IBT: You and Prince got along together inside Bigg Boss house. This season it is Puneesh Sharma and Bandgi Kalra's love story that grabbed attention. Do you think their romance is genuine or was it just for the show?
Yuvika: I can talk about only me and Prince. Inside the house we were good friends. We always kept our dignity and a line between us. We continue to be the same even today. We respect and have lots of gratitude for each other. I really don't know about others as I don't believe in judging people. It's all about their destiny and we can just wish them a luck.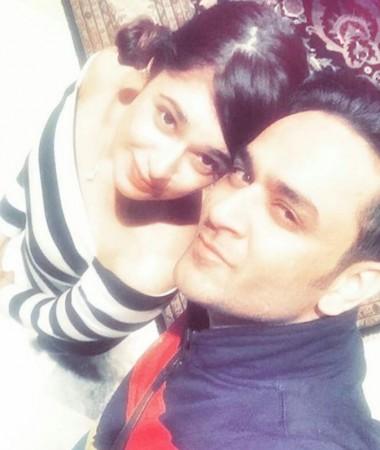 IBT: Who do you think deserves to win Bigg Boss 11 and why?
Yuvika: I feel Vikas Gupta will win the show. The dedication he shows towards every task, and the way he plays the tasks and wins most of them is commendable. The way he handles every situation is praise worthy. I think everyone of us loves him. I know him personally and he is not faking inside the house.
IBT: Whom do you think is the most fake contestant and genuine contestant among the contestants who are still inside the show?
Yuvika: Calling someone fake is not me as I don't believe in judging someone. People have got into the house to win and they are playing their own way. And yes, all are dedicated towards the show. All are giving their best. Shilpa and Hina are popular and strong too. And Arshi and Akash are the entertaining factor.
IBT: If you get an opportunity to meet any of the Bigg Boss 11 contestants, who will it be and what would you like to tell him or her?
Yuvika: I think I will love to meet Vikas and will motivate him to keep it up. I will also love to share sometime in the house and enjoy my memories there.