Naveen Kasturia has been busy with his recent web series Social. Starring alongside Rana Daggubati, the popular web series actor plays the role of a techie in Viu original series. The first bilingual fiction digital-series (made in Hindi and Telugu), Social is an engaging thriller for millennials whose lives revolve around social media.
Speaking to International Business Times India, the TVF Pitchers actor discussed his role in the nail-biting show, freedom of content and shares an update on TVF Pitchers season 2.
Also read: Interview: TVF's Jitendra talks about his web reality show and Pitchers' Season 2
IBT India: Could you please tell us about your role in Social?
My character is a simple, good-hearted guy. He loves his family but isn't a very social guy, however, he has to work with a group of people to find his missing sister.
IBT India: Is it a one season series or are the makers working on a season 2 as well?
I really believe in the concept of the show, so I hope the makers come with the second season.
IBT India: What is your opinion on the cybercrime and cyberbullying considering a lot of actors and actresses are falling prey to trolls and negative criticism?
I hope celebrities don't get affected by this as it gives people without insight, a platform to criticize their lives. People can sit behind a screen and say anything. But we should take this as an opportunity to be stronger and move on rather than being bothered with these issues.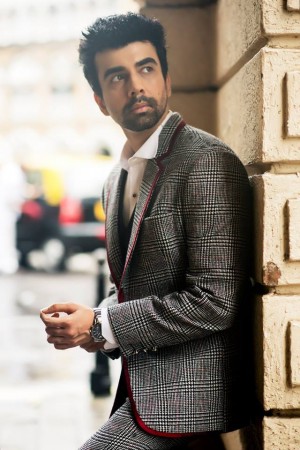 IBT India: It has been over two years since you took the plunge into web series world. How has the industry changed in India?
A lot of actors are entering the online streaming platform because numerous sketches have worked. Take Pitchers for example, because it worked, more people are ready to take it up. It also provides a good change for actors (different roles and stories to tell). There are more actors, the platform is getting bigger, and a larger audience is tuning into online shows and it is benefitting everyone involved. The medium is here to stay and it is going to be here for long.
IBT India: With content going viral (like Bol na Aunty Aau Kya and Dhinchak Pooja), do you think it is time to moderate the content on the internet?
Censorship is not a good idea. Yes, we can bring in the idea of certification and communicate (about the content) it to the audience. If they don't want to see it, they don't have to watch it. If it caters to someone's interest (and if it is harmless), the person will tune in.
IBT India: Everybody wants to know what is happening with TVF Pitchers season 2 – when is it coming out?
The filming should start sometime this month (November) or December and all the episodes will be shot in one go. The last I heard was (back in September) that the episodes initially were planned to be eight but now it has been brought down to five.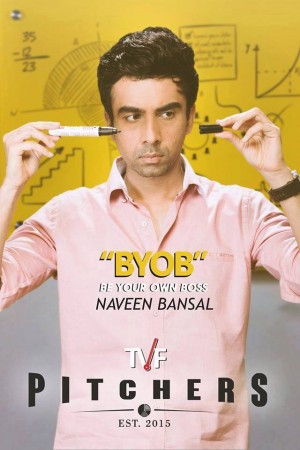 IBT India: But why?
See, it is about the story and not the number of episodes. If a story can be told in five episodes, there is no point in stretching it.
IBT India: So when can we expect it?
Maybe, sometime in March 2018.
IBT India: Apart from Pitchers, what are your upcoming projects?
I am working on three films – Aapke Ke Kamre Mein Koi Rehta Hai, Hope aur Hum (which also stars Naseeruddin Shah and Sonali Kulkarni) and an untitled project with Sanjay Mishra.
You can watch Naveen Kasturia in Social on Viu. Episodes are available on Viu. If you haven't seen the trailer yet, check it out below: