Killing an infant from the womb is considered one of the most heinous crimes, and this is literally happening to Roshni Dinaker's new movie 'My Story'. The film made with a budget of more than Rs.18 crore has been the hottest target of social media goons even before its release, and the main reason behind this attack was due to the involvement of Parvathy in the star cast.
After overcoming so many hurdles, the film finally hit the theaters on July 06, 2018, and the fate was no different. The film was intentionally panned by a a group of people after its release, and they are seen widely spreading negative reviews about the film even without watching it in theatres.
Roshni Dinaker, in an exclusive talk with IB Times, opened up about her thoughts regarding the growing threat faced by Mollywood due to these cyber 'goons'.
IB Times: After overcoming so many hurdles, 'My Story' has finally hit the theaters. But as you know, the film is being showcased under the bad light by many people on social media platforms. What is your response?
Roshni: It is really painful. Being a filmmaker, I have shed my sweat, blood and soul to make this movie. Sometimes, it may be good and sometimes, it may be bad. But in My Story's case, many people are intentionally posting bad reviews without even watching the movie. It is like killing a baby inside the womb. This section of people started attacking my movie when the first song was released on YouTube. And the attack still continues. But in the last couple of days, due to a word of mouth publicity, people have started entering theaters, and many people have called me up to give positive reviews.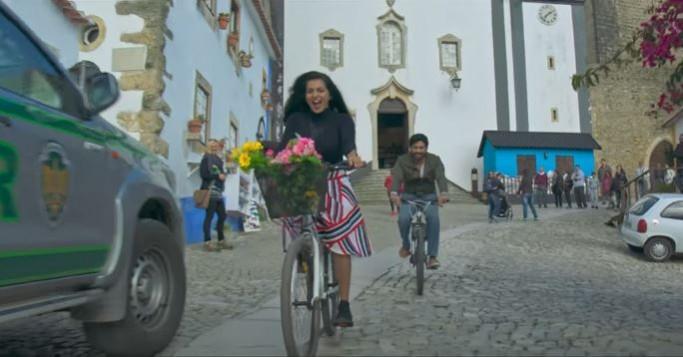 IB Times: Is it just because of Parvathy's comments about Mammootty that your film is being attacked?
Roshni: I don't know exactly. I don't believe Mammootty fans are doing these heinous things. Mammookka is such an amazing person who has always supported me, and he continues to support me even now. I have already talked to some of the top personalities in Mammootty Fans and Welfare Association, and they informed me that their fan group is not responsible for this cyber attack. But yeah, something terrible is happening to my movie. I am open to creative criticism. After watching the movie, people can call me to convey their feedback. They can post anything on social media after watching the movie. But here something is different. How can a person analyze the quality of the movie without watching it?
IB Times: Apart from direction, you have produced this movie, and I believe you have spent more than Rs.18 Crore for the production.
Roshni: Yeah, nearly Rs.18 crore. I have invested my hard earned money in cinema. I earned this money through sheer hard work over many years (Roshni in tears).

IB Times: Prithviraj, the male lead of 'My Story' is a man who is very active on social media platforms. But unfortunately, he has made a very few efforts to promote the film on the Internet. In the meantime, he is heavily promoting Anjali Menon's 'Koode', another movie in which he plays the protagonist. What is your take on this?
Roshni: Why you are asking this question to me? It would be better if you pose this query to Prithviraj.
IB Times: I believe any film shooting set is like a family, and your crew along with Prithviraj and Parvathy spent many days in Portugal together for the shoot. And when the film got released, they are hesitant to cooperate for the promotion. Don't you feel disappointed?
Roshni: Obviously yes. I feel disappointed, and above that, I am mentally shattered. Now, I am alone and I am suffering. But I am sure the movie will be recognized one day or the other. The film is now released in GCC countries, and the theaters are all packed to full. Many people from GCC countries have called and messaged me stating that the film is good.
IB Times: Did Prithviraj or Parvathy called you after all these hassles?
Roshni: Nobody called me. I really don't know why.
IB Times: We know it is a really challenging situation. Wish you all the best for your future endeavors.
Roshni: Thank you.