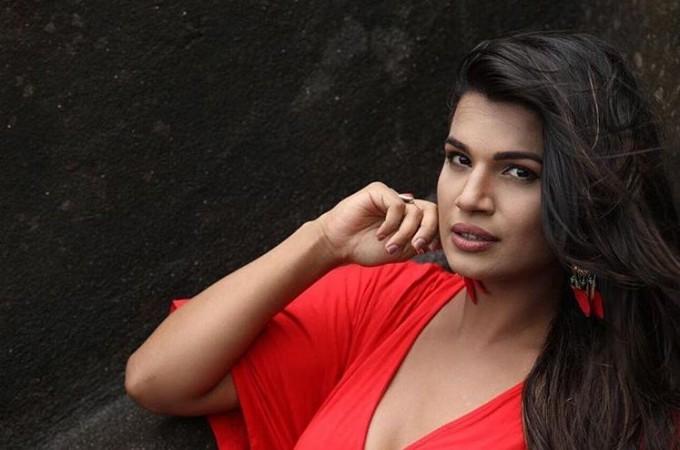 Rannvijay Singh and Sunny Leone-hosted MTV Splitsvilla X saw Naina Singh and Baseer Ali emerge winners of the season. The winners were announced in the grand finale on Sunday, December 10.
Baseer and Naina defeated Priyank Sharma and Divya Agarwal in the final round to win the title. The contestants underwent several tests at Jim Corbett National Park in Uttarakhand.
Splitsvilla X winners: Baseer Ali-Naina Singh defeat Priyank-Divya to win Sunny Leone hosted-reality show
In an exclusive interview with International Business Times, India, Naina shared her journey, her plans to enter Bigg Boss 12, upcoming projects and much more.
Here are the excerpts from the interview:
International Business Times: How do you feel about winning Splitsvilla X? How was the entire journey?
Naina: It's amazing. I never thought I would be part of Splitsvilla. Whatever happened was least expected, so I'm very happy about it.
The entire journey is something I think I can't forget. I learnt a lot, having been at one place without a phone for a month.
You get to meet 20 different people from different places. So I think the entire journey was quite a roller-coaster ride. We cried, we laughed but cried more (laughs).
IBT: How is you equation with Baseer Ali both on and off screen?
Naina: My equation with Baseer has always been clear from Day 1. We started off as friends, we became best friends and now we are like best of friends.
He is very close to me, and nobody can replace him. He is somebody who can understand me without I saying a word.
IBT: What is your next project? Any plans to team up with Baseer for another show?
Naina: I'm doing a T-series music video, which releases on December 15.
I don't know, let's see. If something comes up, I will give it a thought, but now I think Baseer also doesn't want to do a reality show. It's not like we must to do it if something comes up, but we'll see.
IBT: How about participating in Bigg Boss 12?
Naina: (laughs).. I don't know. It depends on the situation; how my career line will be, how my life will be at that period of time.
IBT: So, do you mean you will participate in Bigg Boss 12 if offered?
Naina: I'll give it a thought again. I'm not a big fan of Bigg Boss. I don't watch it everyday. So, I think I will do only for Salman Khan (laughs). Otherwise, I am not interested in being there for three months.
In Splitsvilla, we have producers, creatives, we have other people to talk to. But in Bigg Boss, there are 10 people and everyday and I can't be with them. Also, I'm such a lazy person that they will kick me out.
IBT: Share with us your experience shooting with Sunny Leone
Naina: Until I met Sunny Leone, I never had Bollywood celebrities I looked up to. But after meeting her, I can say I really look up to her.
Whenever I felt homesick or nervous — whether during the performance or something else — she was always there for me. I don't know about other people but she was always there for me.
You won't even believe it, but this one time I came back from a task and she was holding my T-shirt, and she literally made me wear it! She is one lady who always boosts you, and leads by example. So whatever was needed to push me, she always did that. She always motivated me.
IBT: Do you think Priyank and Divya were strong contenders on the show?
Naina: I won't say they were strong. Strong doesn't mean just being together and all. I think strong means if you are in a show, you should be able to show it through your tasks. So, I think in that way they were not strong. Even if Priyank was, Divya wasn't.
IBT: How is your equation with Divya and Priyank off screen?
Naina: I knew Priyank before Splitsvilla: We were friends. We actually discussed if we needed to participate or not. Divya became a friend on the show. But after the show ended, we don't meet regularly but I think the equation is the same. We two are still friends.
IBT: Was their relationship real in Splitsvilla X?
Naina: Divya and Priyank were very much in love in Splitsvilla. Anybody would believe it was real. We actually thought they are going to be a couple after the show and apparently they were.
I don't know what happened between them, what the issues were. That was never discussed.