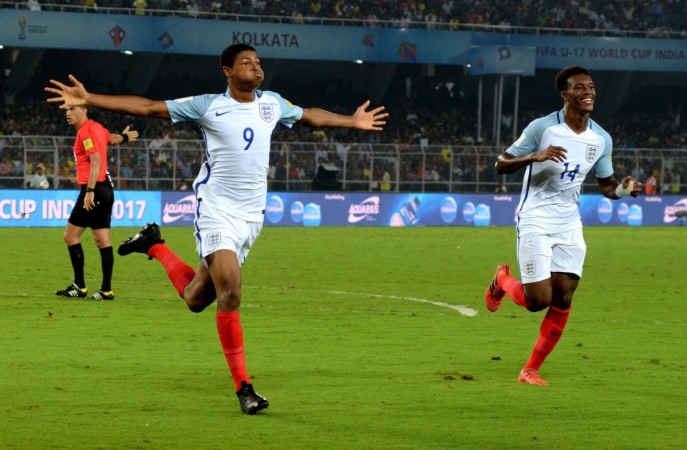 The FIFA U-17 World Cup will conclude with a mouth-watering all-European final between England and Spain on Saturday (October 28). Both teams have deservedly booked their spots in the historic final after some consistent performances in the competition. There is nothing to choose between the two, but former India captain IM Vijayan has an interesting reason, which makes him believe Spain will win the title.
England have been the best team in the competition, without having lost a single game. There has been an element of class and confidence when England played against any opposition. The confidence levels must have rocketed after beating Brazil 3-1 in the semifinals.
Spain, likewise, have beaten some top sides in the knockout stages such as France, Iran and Mali to set up a title-decider date with England. They are a confident side too.
Vijayan is aware that the game is going to be a close encounter at Salt Lake Stadium in Kolkata on Saturday.
"How can we say – who will win? Both England and Spain are brilliant teams. One thing is for sure that the fans will witness a good final in Kolkata. Both teams have wonderful attacking players in their ranks. But, I feel Spain might just win the FIFA U-17 World Cup," Vijayan told International Business Times, India.
Many might consider England as favourites, and even Vijayan is also aware of England's brilliant record in India so far, but there is a reason why Vijayan feels Spain will win the trophy.
"Spain have reached the final of this competition three times in the past, losing all of them. This is their fourth final, and Spain will be determined than ever to win the title for the first time in the competition's history," said Vijayan.
Focus on strikers
Football is a team game, so all the players need to take their game to the next level when it comes to winning such finals. Both England and Spain have some wonderful players, and it would not be wrong to state that their respective number 9s have played an integral role in India.
Rhian Brewster and Abel Ruiz wear number nine jersey for England and Spain, scoring 7 and 6 goals respectively. Both the players will have their eyes on the Golden Shoe, which might be their individual goal, but their top priority will be to see their team lift the World Cup title.