Shenaz Treasuryvala, who stole many hearts with her role of Alisha Sahay - the hot college chic in Ishq Vishq 2003, is coming back to skip your heartbeats with her role of Ayesha in her upcoming film KaalaKaandi alongside her Hum Tum co-star Saif Ali Khan.
In an exclusive interview with International Business Times, India, Shenaz spoke in depth about her YouTube channel, Travel with Shenaz, her role in Kaalakaandi, sexual harassment in the entertainment industry and proposed stringent punishment for offenders and shared her views on the proposed Menstruation Benefit Bill.
You are making a sort of comeback in Bollywood with your upcoming film KaalaKaandi - the first film of 2018. Tell us about your character in the film.
I play Ayesha, a strong, bold woman of the world who knows what she wants. She's fun, funny and knows how to have a good time. She believes in living life to the fullest and partying till the sun comes up. She's a party animal and is the queen of Bombay's nightlife. She seems just like a crazy party girl but is very smart and when shit hits the fan, she's the one in charge.
Apart from The Big Sick, you are appearing in a Bollywood movie after a gap of four years. Any specific reasons that kept you away from the showbiz for so long?
I've been working in the US for the past 7 years. I just moved back home in October after 7 years away. I was working on several projects in the US, including One Life to Live on ABC, Brown Nation on Netflix, The Nightly Show on Comedy Central, and The Big Sick -- an award-winning romantic comedy.
Was becoming an actor always in your mind?
I was selected to do TV commercials as a young girl. From there MTV selected me and then I was asked to audition for Ishq Vishk and got the role. So, all of this just happened to me without much planning. I didn't make a conscious choice to be an actor. Acting chose me. And I am blessed, grateful and honoured and love what I do.
How was experience working with Saif Ali Khan? How is he on the sets?
Saif is always very friendly and down to earth. He's a very nice guy and not stuck up at all.
He talks to everybody, eats with everybody. I've seen stars behave like they are better than the rest of us. Saif is not like that. He's actually a nice guy.
There has been a considerable gap between your movies ever since you made your debut in Bollywood with Ishq Vishq in 2003. Can you tell us what went wrong?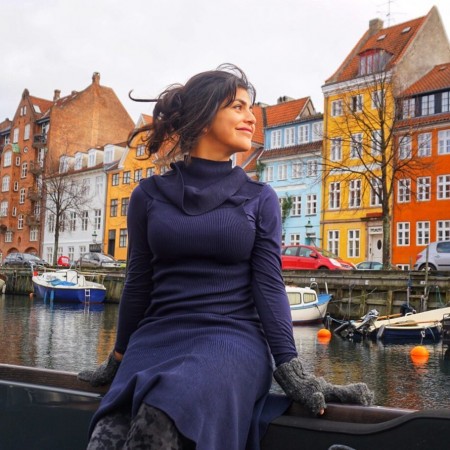 Early on I decided to focus on projects that believed I would do well. I've turned down several projects that I was not comfortable with based on the story or the character I was asked to portray. I have also worked extensively in the US. I just got back from working on a film called "My Cousin's Sister's Wedding" that shot in New York.
How did Travel with Shenaz happen?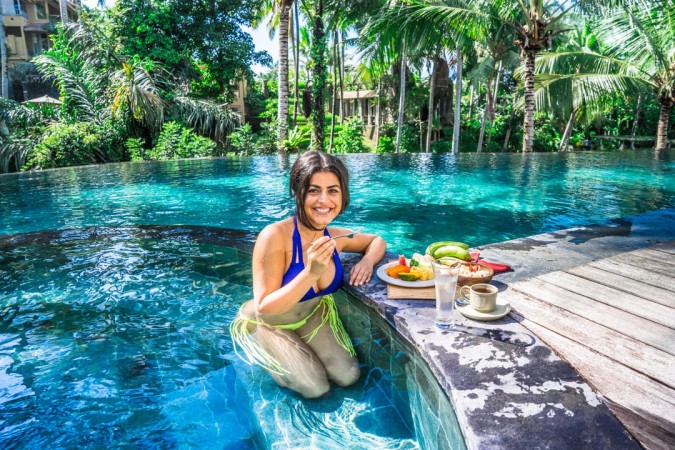 I've always been into travel. When I was a kid and people asked me what I wanted to be, I never said actor or TV host. I said I want to be a globalist. Which is what I am today (smiles). Be careful what you ask for whatever money I made, I did not buy an apartment or a car, I bought plane tickets and hotels and experiences. One year ago, I decided to start documenting my travels and I now use my photography skills and editing skills and hosting skills and make travel videos on YouTube and Instagram and Facebook.
Brands started calling me out of the blue as I racked up over 9 million views on YouTube. And now, besides acting, I make my living being what they call - a lifestyle and travel influencer. It's a new profession, I accidentally fell into it and I could not be happier. Who would complain about being paid to travel. Guess I am a globalist now. Dreams do come true!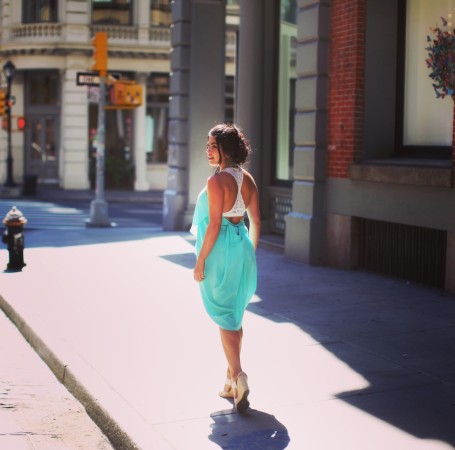 I have travelled to over 100 countries and will keep travelling some more and share my experiences via my videos and photos. I have a very loyal following who look to me to see the world. Feels great to inspire. A lot of them say they can't travel like me but are hooked to waking up and seeing me in a different location every day. Through me, they say, they see the world and that I feel is a gift. Now, I feel I am not just selfishly travelling for my own pleasure but I am sharing my experiences and knowledge with my Instagram and YouTube and Facebook family.
A lot of celebrities have come out in open with their experience of casting couch and sexual harassment in the entertainment industry. Did you ever face this issue at any point in your acting career?
There are Harvey Weinsteins in all walks of life. And especially in the entertainment industry where the power balance is tilted in favour of men. I have had experiences where the director has asked me to meet for a drink or to come party with him or just called to "hangout". I have lost some roles because I refused to go to Mudh Island to hangout. Yes, there are many Harveys around here. And I hope we can start taking names soon.
Hollywood took over two decades to speak up against sexual abuse, will Bollywood ever reveal its dirty secrets?
I hope so. I think in India there is still fear of being ostracised from Bollywood.
There is still a lot of patriarchy in this country. A few years ago, I wrote an article on what it was like growing up as a female in India. While I had two and a half million shares and people first came up and thanked me for speaking up. There were still many who tore me to pieces and slut-shamed me for speaking up. And a lot of those who tore me down were women. So, there is an ingrained sense of patriarchy still in our country.
In 2014, you wrote an open letter to PM Modi, Big B, Salman, SRK and Aamir about women's safety but things haven't changed a bit. Does lack of stringent punishment encourage people to commit crimes in open?
Yes, I believe there is a lack of stringent punishment. This will end only if we have tough new laws against sexual harassment. I propose life imprisonment for rape or molestation. And a long-term jail sentence for sexual harassment. Only if the laws get stricter, things will change. Just like PM Modi introduced demonetisation and Aadhar to do away with black money. I hope he does something drastic for the women in our country.
Have you taken up any other project? How have you planned your 2018?
I just shot for a film called "My Cousin Sister's Wedding", its an American film. They flew me to America to shoot, I play a Pakistani girl who goes to America to find a doctor to get married to but falls in love with an African American guy who works in a corner store.
Yes, 2018 is the year of even more travel for me. I will continue to make my YouTube and Instagram videos and work with hotels and tourism boards. I am also writing a book. And of course, I will keep acting. The year 2018 is all about being innovative and creative in everything I do.
The Menstruation Benefit Bill was recently tabled in the Lok Sabha by Congress MP Ninong Ering. What's your opinion on this?
It could prove to be detrimental. I think women can handle their own period. They can take sick leave if needed. I fear this will be another excuse not to employ women in the work force.