As he gave directions to his driver shuttling between one location and another, Govind Namdev oozed simplicity and humbleness over a telephonic conversation with International Business Times India.
In a candid conversation, the OMG Oh My God actor spoke about almost everything under the sun - his upcoming movie, Shaadi Mein Zaroor Aana, his experience on working with Rajkummar Rao and lots more. Here are the excerpts from the chat:
IBT India: You play Kriti Kharbanda's father in Shaadi Mein Zaroor Aana. How different is this role from the ones you have previously worked on?
Govind Namdev: Shaadi Mein Zaroor Aana is a family film where I play the role of an orthodox father who loves his daughter but is too attached to the old school thinking. He wants to give his daughter the best and it is the emotional side of the character that will draw attention to his character.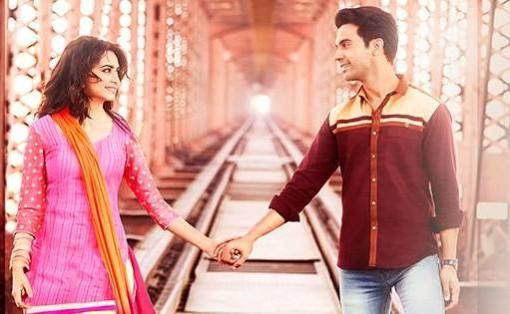 The role is different for me because I haven't done an emotionally attached father's role. Although the character's orthodox nature would come across as a grey side, the character is actually not. He is narrow-minded but as he sees his daughter struggle in the movie, the role evolves.
IBT India: How was your experience working with Rajkummar Rao?
Govind Namdev: Rajkummar is an extremely positive and humble actor. He is an amazing actor, respects the art form. His approach to acting is different. Acting comes to him naturally.
Aane waale samay ka superstar hai (In the time to come, he will be the next superstar). He will leave everyone behind.
I had fun working with him. We would discuss scenes together before the shot to see how it could pan out and then act out in front of the camera. There is a sense of satisfaction when you work with Rao.
IBT India: How did you go about preparing for the role?
Govind Namdev: The role sort of came naturally to me. I am from MP and the language is more or less similar to that of Kanpur so adapting to the change in language and talking style wasn't difficult. Plus the writers helped us to get in tune. I would sit with them and understand the pronunciation and everything.
IBT India: How do you go about choosing a role?
Govind Namdev: When I accept a character, I see what scope it has for me to grow. I try not to take up characters that I have done in the past. If there are similar characters that come my way, I try to introduce a different style to them.
IBT India: Tell us a little about your upcoming projects.
Govind Namdev: After the release of Shaadi Mein, I will be seen in a murder mystery playing a cop. Then there is a Hollywood-Bollywood project titled Solar Eclipse that I am a part of. Another project is called Dussera where my character's named Lalu Prasad Yadav. It is set against the Bihar backdrop and I play a Dabangg type of chief minister.
Shaadi Mein Zaroor Aana releases on November 10. Watch the trailer below: