Bigg Boss 11 contestants Bandgi Kalra and Puneesh Sharma were in the news recently for sharing an intimate moment on national television inside the house. Gehana Vasisth, who has been making serious allegations against many of the contestants, now made some scandalous comments on Bandgi-Puneesh's romance.
In an exclusive interview with International Business Times India, Gehana said that Bandgi and Puneesh are someone who would do anything for money and fame. She even said that everything inside Bigg Boss 11 house is scripted, and Bandgi, Puneesh might have practised kissing before entering the show.
"Bandgi can do anything for money and fame and so can Puneesh. Honestly, I think its fake and they are both pretending. Having fun and also reaping mileage and TRP. It's like eating your cake and having it too," Gehana told IB Times when asked about the two contestants' physically intimate moment.
The South actress further claimed that many of the contestants already knew each other before entering the show, and almost everything is scripted.
"I personally think they are faking it totally and it's a pre-planned ploy by Priyank, Puneesh, Dennis Nagpal and Bandgi with possibly Vikas Gupta as the distant director," she said.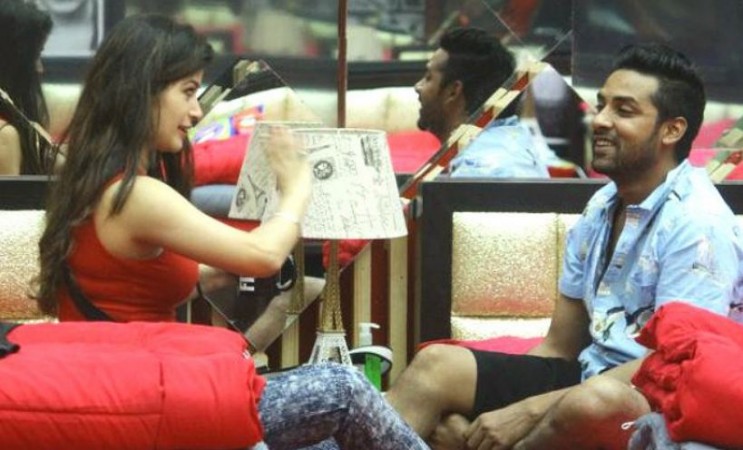 "What is really shocking about this year's Bigg Boss is that many contestants like Priyank, Puneesh, Dennis Nagpal, Bandgi Kalra, Vikas Gupta know each other. In the earlier seasons, Bigg Boss went to great extent to make sure the participants did not know who was getting into the house.
"But this year all these four participants have come into the house, knowing very well at least three other participants. It's a big shame and a farce. They must have spent hours and weekends planning all that we are seeing in the house. I won't be surprised if Puneesh and Bandgi even practised kissing before coming into the house," Gehana added.
There were also reports that lovebirds Bandgi and Puneesh wanted to make out inside the bathroom, but realising that they are being watched by the cameras, the two had changed their plan. However, they did share some intimate moments inside the Bigg Boss 11 house, as the two were seen kissing each other after the lights were off.