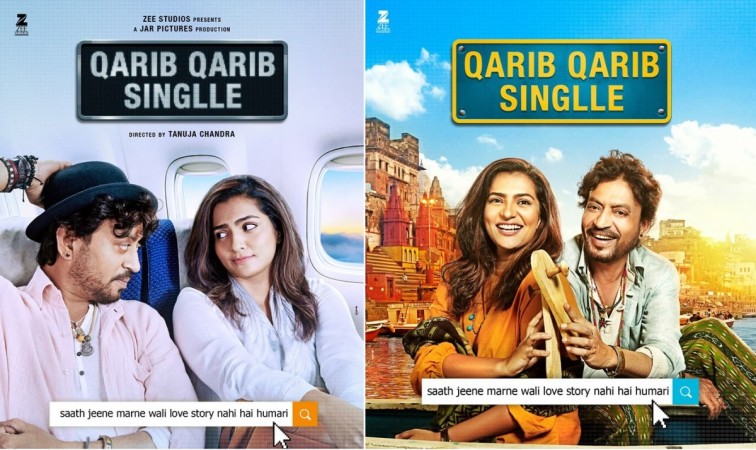 After impressing us in amazing Malayalam films like Charlie and Bangalore Days, 29-year-old talented actress Parvathy Thiruvoth Kottuvata — also known as Parvathy Menon — is all set to spread her charm in Bollywood now.
Her first Bollywood movie titled Qarib Qarib Singlle stars Irrfan Khan. Parvathy's character sure looks an interesting one in this unconventional love saga directed by Tanuja Chandra.
International Business Times, India, spoke to Parvathy exclusively. Here are the excerpts from the interview:
After amazing films down South for 11 years, your debut Bollywood film is all set to release. How are you feeling? Is it sinking in?
I am overwhelmed by the warmth and affection I am getting; and the kind of trust I see the people are putting in me. When the timing is right, things happen. I have always gone with the flow.
How was it working with Irrfan? Was he intimidating at any point of time?
He's a sweetheart. He is what I call a proper actor. He may be known for taking India to international screens and as a power-packed performer, but at the end of the day he's a generous man.
He made sure that I was comfortable. He shared all his hard-earned experience with me, which made things easier for me.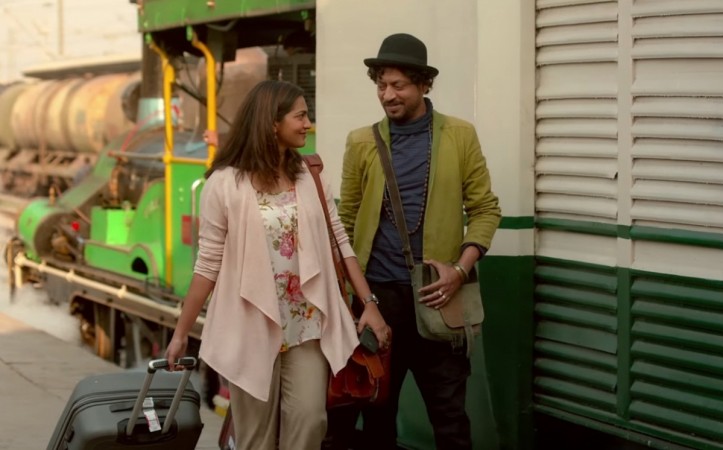 At the press conference you said, "I am also going in that Qarib Qarib Singlle phase and this film taught me a lot." Did you have a heartbreak? How open are you about your personal life?
My personal life is shut. Closed. The film has taught me a lot. You have got to invest in love and that's exactly will be your return.
Commitment, marriage — all these words don't secure you in a relationship. What secures you is the way you love a person (genuinely) with all your heart and hope.
That's when you come out as a winner even if the relationship "doesn't work out." One cannot lose in love.
You are on social media, and if there's social media there are trolls. How do you tackle them?
I am just any other person. I will treat people the way I want to be treated. And if it goes beyond a point, I deal with it just like any other 29-year-old girl would.
What is your take on "online dating"? What happens when you get stuck with a creep?
(Laughs) I really would get myself out of that as soon as possible.
I am not averse to the idea of online dating. A lot of my friends have dated online. Some have had a good time, but it never went on to become a committed relationship.
A few met for two days and wanted to spend their entire life together. I dop not judge them. I used to, I must be honest. Online dating is cool.
Neha Dhupia is also there in the film and you say "Tum kya maal ho yaar Anjali?" A few comments after the trailer released said it wasn't right for a woman to say this line. What do you want to say to those people?
First of all, it is a character talking to another character. These days everything is sensitive and taken out of context.
That said, I myself am very careful about the content that comes through me in my movies.
One should give a benefit of doubt, especially knowing the kind of movies I have done in all these years, ki kuch acha hi hoga [that it will be something nice] — that I wouldn't have said that.
Or it could also be interpreted as a woman supporting another woman. Not everything needs to negative.
Everything is so Americanised these days that we call our friends "Bi-atch." So if we can do that, I don't know what's so wrong in saying "Maal."
Parvathy, didn't you ever feel that you wanted to become a size-zero actress?
No. I love my food and I love my life.
Would you call this your dream debut?
Any movie that I have done or will do is my dream movie.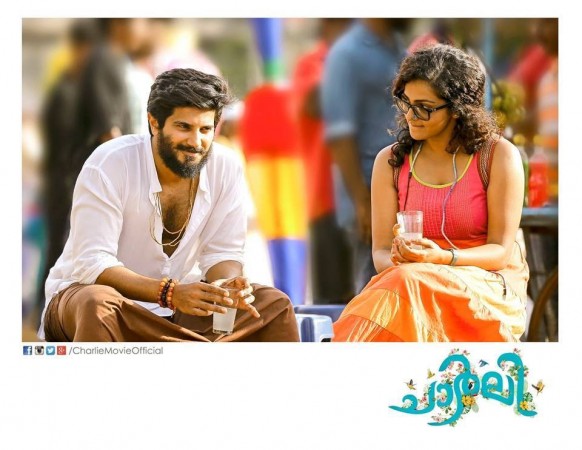 The trailer of the Marathi remake of your hit movie Charlie was released recently, but has received negative response from the audience who have watched the original. What's your opinion about remaking good movies with the exact same storyline as that of the original?
I respect those filmmakers' choice. Just because I have done a project (be it a hit or a flop) doesn't mean I own it.
I have done my best and I wish the entire team luck. I am not affected by what's said. What's done is what matters.
What are the major differences you find between Mollywood and Bollywood?
The work doesn't change, my process of acting doesn't change. What changes is the logistics. There isn't much of a difference.
Why should people watch this movie?
There are million reasons. It's a tukda [piece]of our heart and it's an amazing movie.
RAPID FIRE:
Drunk and you don't remember? 4 months ago.
Love at first sight? Never happened.
Missed a train or a flight? Always.
Fought with your friend because of your relationship? Never. Sister before mister.
One thing about Irrfan Khan that annoys you? He's annoyingly good.
One weird habit about yourself that you want to change? I am perfect. Nothing.
Men find you attractive because...? I don't know. You need to ask the men. I am Qarib Qarib single, so I don't know.
Love, fame or success? Love anyday.
One thing men should know about dating a woman, but don't? Treat them as a person and not a woman.
What's the meanest thing any guy has told you? – I was told in seventh grade that I have a moustache like a guy.
Who's your fashion inspiration? I don't follow [fashion]. I am very comfortable in my pyjamas.
What's the best thing about being single? You get to know yourself a little more.
What's the best thing about being in a relationship? You get to share your weirdness with another weird person.
Would you rather date an actor or an outsider? I don't mind as long as they are genuine.
A role you wished you had done in Bollywood... No such role to be honest. I am a very satisfied person.
Your favourite Khan? – There's no favourite Khan, there are favourite people.