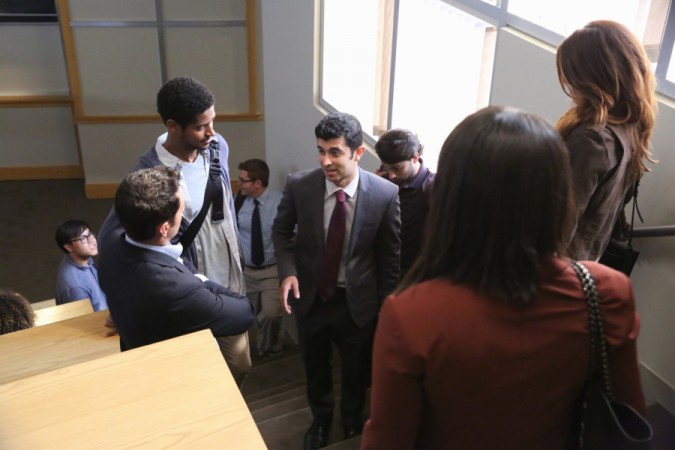 ABC crime thriller "How to Get Away with Murder" will be back on screen with a handful of surprises for its viewers in season 3. One of the treats in store could be a set of new faces in Prof. Annalise Keating's classroom.
While creator Pete Norwalk and team are wary of revealing any details about the new entrants in Middleton University, International Business Times, Indian Edition has exclusively learnt that actor Behzad Dabu of 'Chicago P.D' fame will be one of them.
The actor shared a few details about his role in the popular Shonda Rhimes series and said, "It is a new school year, and so some new faces are being added to the fray. I will be playing one of Annalise's students..."
However, when asked about his relationship with the female lead or any of her associates, the artiste stated that he cannot disclose any details about his character or the plot as the show is yet to go live.
Followers of the crime thriller got their first glimpse of Dabu in season 3 through the promotional photos of the premiere episode, titled "We're Good People Now". While a photo features him in the classroom, the other two show him interacting with Keating 5. So it can be assumed that the actor will have a major role in the lives of Annalise and her young associates.
But fans of "How to Get Away with Murder" will have to wait until Sept. 22 to find out how the new cast member is going to change the lives of Annalise and her students in season 3.
Apart from his recurring role in NBC series "Chicago P.D," Behzad has appeared in several television shows, such as "King Rat", "Imperfections", You're So Talented", "Older Student" and "The Onion."