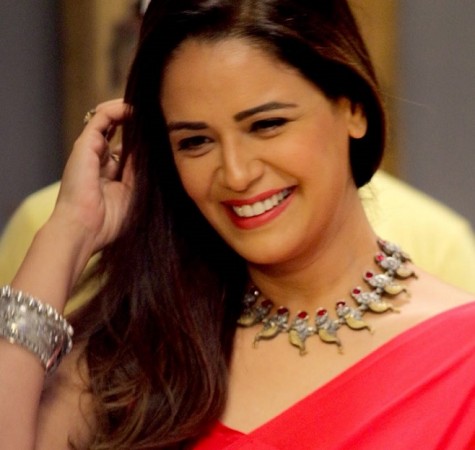 Ekta Kapoor's ALTBalaji App is set to roll out a new web series Kehne Ko Humsafar Hain that has an ensemble cast of popular actors Mona Singh, Ronit Roy and Gurdeep Kohli. Interestingly, all the three actors are making their digital debut with this series and are reuniting with TV czarina Ekta after years.
Directed by Kapil Sharma of I, Me Aur Main fame, Kehne Ko Humsafar Hain, which will become available on ALTBalaji App from Friday, March 16, deals with the subject of extramarital affairs and promises to be everything viewers want — a complex, heartwarming story with multidimensional characters.
Mona plays Ananya Mehra, who falls in love with a middle-aged married man named Rohit (played by Ronit).
In an exclusive interview with International Business Times, India, a cheerful Mona shared her experience of working with Ronit, Gurmeet, her equation with Ekta and more.
Here are excerpts from the interview:
IBTimes: What made you come on board the project?
Mona: First because it's digital and second because this kind of content is not being made for TV anymore. And I love the story. These are the kind of stories I crave for as an actor. It's sad that such stories are not being made on TV anymore. And I can't see myself in a mythological show (laughs).
IBT: Tell us about your role
Mona: So, my name in the web series is Ananya and I'm an interior designer. Ananya is a very ambitious, independent woman — a simple girl. There is no vamp thing happening on this show. Sadly, Ananya happens to be in love with a married man. So, it's about the competition and how you deal with the relationship.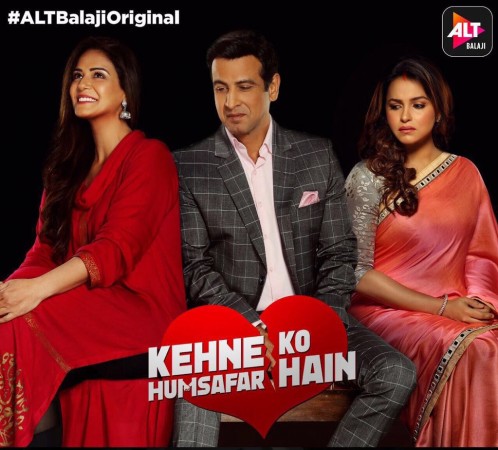 IBT: How is working on a web series different from that of a TV show?
Mona: See, the episodes on a TV show tend to drag because they can't reveal the plot too soon as it has to run for a year or two or three. But that's not the case with digital media. The dialogues are bold, the content is very realistic and the episodes need to be pacy. The show can be over in 14 episodes. So, that's the difference.
IBT: How was it working with Ronit Roy and Gurdeep Kohli?
Mona: I have not shot much with Gurdeep in the series but I have known her for a time, so it was always fun. We talk about diet and food. Both of us are sardarnis (laughs) and Ronit used to keep saying "Kya yaar, my wife is also sardarni and the other woman is one as well."
It was a great learning experience working with Ronit because he has immense experience in the industry. I really enjoyed it. Also, we got a good response after the promo. We were told we look good together. It's a fresh pair because nobody thought of me and Ronit together.
IBT: Trolling celebrities has become a new trend among social media users. How do you deal with it?
Mona: Fortunately, I have never been trolled yet. I'm not on Twitter and never will be (laughs again). I keep my life very very private. I don't post (on Instagram) anything that people shouldn't see. I keep a low profile.
IBT: You have worked with Ekta Kapoor on many shows. How important is she to your career?
Mona: I think she is a very intelligent woman. She knows whom to cast for which show. She is casting all the good actors for her shows. We are all coming back. Ronit and I are back together (with Ekta). I think Ronit is working with Ekta after a long time.
Ekta and I share a great camaraderie and it is good for my career as she gives us these kinds of roles to play. For an actor, it is very very satisfying to play all these kinds of roles. She is a very intelligent woman, you know. She is always there to inspire you, guide you, and a good friend. She always asks, "Will you do this, I can take a 'no' but will you do this?"
IBT: So, do you mean you prefer working with Ekta than with any other producer?
Mona: No, I love working (with) whoever it is. I decide whether I will say yes or no based on the roles I get.
IBT: Tell us about your future projects
Mona: I have shot for another digital series, which may be released in April or May. Other than that, I'm also shooting for a film in London. So, I have come down especially for this press conference and I'm flying back tomorrow.
IBT: Can you tell us something about the film?
Mona: I'm playing a psychiatrist for the first time. I'can't reveal anything else.