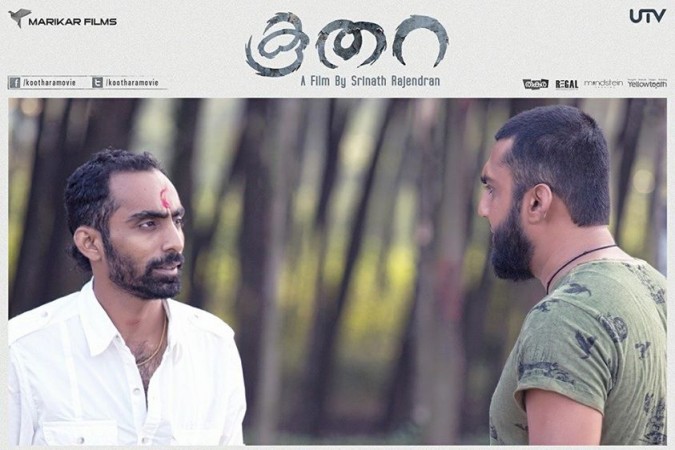 When you talk to Srinath Rajendran, you get a feeling that you are talking to someone whom you had known for a long time. His second film "Koothara" is hitting the theatres on 13 June with lots of expectation from fans, thanks to its star cast. Rajendran's debut film "Second Show" was a hit. As the director awaits the release of "Koothara," he doesn't appear to be tensed and remains calm and clear. Srinath Rajendran shares his thoughts on "Koothara" with IBTimes India.
Tell us about "Koothara" and why did you name give that name?
SR: To be precise, Koothara is about three friends Koobrin (Bharath), Tarun (Tovino) and Ram (Sunny Wayne). It is about their journey. On their life journey they meet Usthad Ali (Mohanlal). The film is about how these people influence each other in their lives. It was not a random thought to name the film as "Koothara" and there is a reason behind it. You have to watch the film to know the reason. I don't want to spoil the suspense in the film.
There is lot of hype around "Koothara" because your first film made it big and now the second project is already making a big buzz owing to the presence of Mohanlal. What is your take on it?
SR: See, that is audience point of view. For audience, it is a new feel. They never have seen Mohanlal sir in such a look. Sometimes you just have to see from a film maker's view point. For me it is about the film. The script demanded a look like that and I believe he completes the package of the film.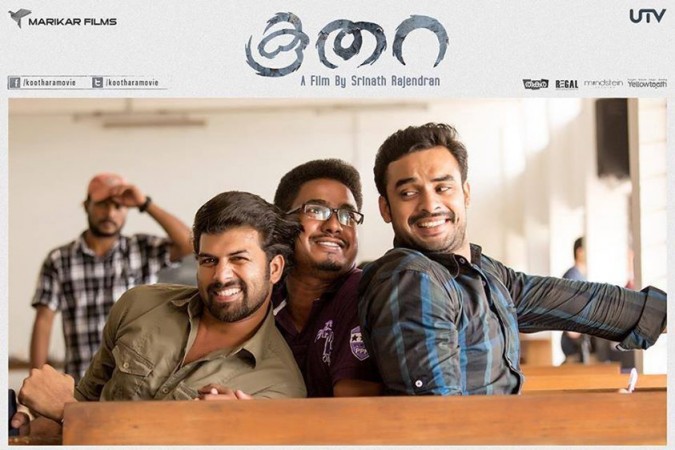 So, how was it working with a superstar like Mohanlal?
SR: You know, I am only two films old now and is a fresher. And here you are working with someone so experienced and is a superstar. Before the shooting, I was little worried about the star presence because you have to deal with a big star. You never know how they will react to a new comer. But, when I started working with him, I understood that he is the most comfortable star ever. He is a director's actor. You will never feel a star is there in the set. He spent most of his time with us than in his caravan. Age group of my team was between 20 and 30 years old and he shared a great rapport with each of us. He just showed that it is not the age that matters but it is the mindset. He is a very young person by nature.
How was it working with the other crew members?
SR: The best part of "Koothara" is that each actor added whatever they could to make the film look better. For me, shooting for a film is like going for an excursion. It was a beautiful journey of 90 days with different people and places of different textures. Be it Sunny, Bharath, Tovino or other crew members, nobody carried their baggage. For example, Bharath is also an experienced actor but he was also part of the team like any other person.
Sunny Wayne seems to be an integral part of your team. How is your rapport with him?
SR: My connection with Sunny goes back to my college days. He was my senior at college and he used to rag me. So now it is my turn to rag him back! (Laughs)
Jokes apart.... All characters in this film were fixed after the script was completed. I picked each one of them because I was sure they will do justice to the characters. Sunny fitted well for the character of Ram and he did a great job. So is each one of them.
"Koothara" is a campus based film and you shot it in the same campus where you had studied. Does it add an emotional quotient?
SR: Yes, when the script was completed, we were clear that we have to do the shooting at a campus. That is when we zeroed in on Calicut Engineering College. It is the campus were three of us including Sunny and Vini Vishwa Lal, who is the script writer of the film, studied. We knew no one else could capture the pulse of the campus like we do and that is how it happened.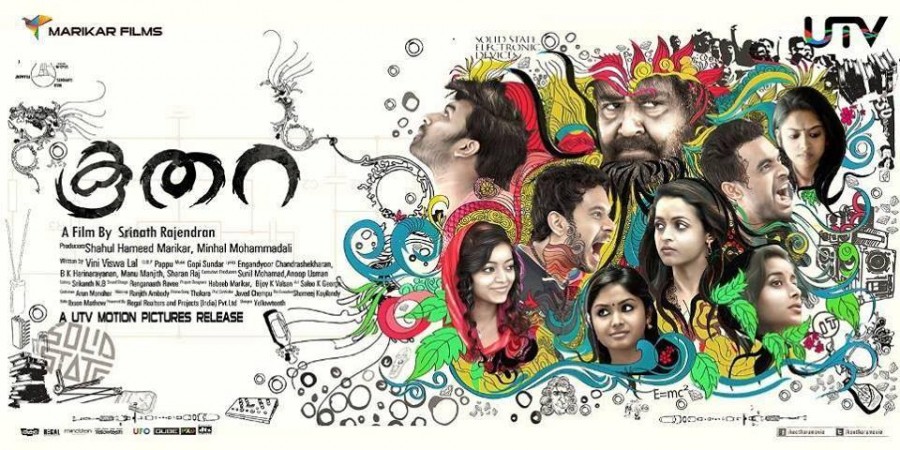 "Koothara" is releasing on 13 June and its close. Are you tensed about the release?
SR: Many people ask the same thing. To be frank, I am not. I have lot of things to complete before the D-day. I am not thinking about the audience verdict now. May be if you ask me this same question on 13 June by 12 noon, I am sure I will be tensed. But, now I don't have the time to get tensed.
Finally, under what genre would you put "Koothara"?
SR: Hmm.... I would like to call "Koothara" as "Koo-Tha-Raa". You know I am little conservative when it comes to genres. Probably, I would like to call it under the genre of "speciality". But, I would rather like the audience to have a call on it. Let them watch the film and decide what they would like to call it.