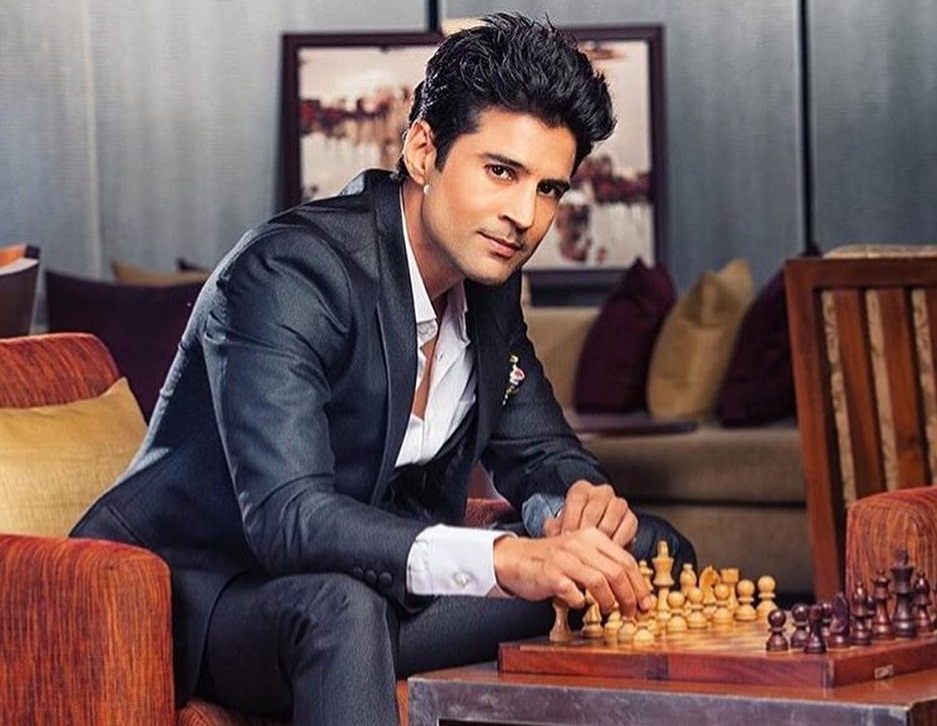 Rajeev Khandelwal became a household name when he portrayed Sujal Garewal in popular soap opera Kahiin to Hoga in 2003. The talented actor never limited himself to a single medium. Be it TV or films or reality shows, Rajeev never considered any platform bigger than the other.
He just went with the flow and kept on doing things he liked the most. He is now coming back to cast a spell on you with his upcoming web series Haq Se, which will soon be streaming on the ALTBalaji app and website.
In an exclusive and unfiltered conversation with International Business Times, India, Rajeev talked about how he chooses his projects, his journey, his struggle, his interest in music and how one should keep on going in life.
You are foraying into the online space with web series Haq Se. Tell us about our character?
My character's name is Dr Naushad Rizvi. The role is quite complicated. Every character has its own journey and story, including mine. My character has its own past and present, and transitions between the these two timelines and fights with his own self to overcome his situation.
It's a beautiful series that I am a part of it. I said yes to Haq Se because when I read the script. I thought it was a very good story and very well written. Devika Bhagat has worked on its screenplay, Renuka Kunzru has penned its dialogues and everyone who is associated with this project are very passionate about their work - Ken Ghosh, Ekta Kapoor and other actors.
Because when you get a good script, it boosts your passion 10 times. And we are very happy that finally our draft is ready and we are very proud of it. It has gone one level up from the way it was written initially. We hope you like it as much as we enjoyed shooting for it.
Since Haq Se is adapted from Louisa May Alcott's classic drama Little Women, were there any inhibitions?
Little Women is a very popular classic novel but I haven't even read it. I was told that Haq Se was based on Little Women but when I read the script, I don't know if the original one was better than the translation but it has turned out to be a very good screenplay.
Yes, like you said, there was a bit of nervousness in me because when you have such a well-written story in your hands, you also have to act convincingly to live up to the mark. For the intial days, I had little nervousness like how are we going to shoot this particular scene. After that you become quite comfbriable with your character.
I think if you have a good script it becomes easy for an actor to bring his/her character to life on screen. And when you have a bad script, it becomes quite difficult to understand your character.
Haq Se was being shot in Kashmir but because of the unrest in the Valley, we had to shift our base to the top locations in Himachal Pradesh. So we had to shoot for the rest of the parts here. But the backdrop of the story is Kashmir.
Online has now become one of the biggest platforms for artistes to showcase their creativity and experiment with their abilities. How are you planning to use this platform?
OK, let me tell you this very frankly. I really don't think much about how can I use this platform. I just think how am I going to perform on this platform. Platform is for the audience. For me, it's a project.
My aim is not to go to every platform and pull the audience towards me. My aim is to do every good project that will give me immense satisfaction and give me a proud feeling to say that yes I was a part of this particular project. And eventually reach wider audience.
As an actor you just have to perform well without thinking about which platform you are performing on. It's not like I am attracting viewers on the web or TV or theatres. If any project interests me, I just take it up.
Just yesterday someone approached me for an International musical project. So that also excited me a lot and I wanted to find out what the project is and how it will be. When Haq Se came to me, I didn't know for what medium it was. When the makers offered me this role. I asked them show me the script first.
From TV to Bollywood to again TV and now online, your journey has been amazing so far. Did you ever think you would make it this far in the entertainment world?
I don't know how popular I am but I never thought of this, to be honest. I was just doing my job and even today I think there are a lot of thing I have to do as an actor. For my own satisfaction. So whichever project came my way, I did it.
I never ever thought that one day I would be part of a Bollywood film. I was doing pretty good projects on TV and I was very happy about it. Doing TV was never bigger for me than Bollywood and vice-versa. When Aamir happened and when I read the script, I was like its a very good script and I was like 'OK let's do it' and I did.
Then I came back on TV as a host on Sach Ka Saamna then again I did the film Shaitan, and then I returned to TV with Reporters. I never limited myself to a single medium. Unfortunately, nobody offered me a good project on TV that excited me. So I chose not to take it.
Reporters was a completely different show which was offered to me. So I immediately decided to do that show. So I have never planned my projects like 'yes, now I will do only TV or a film or a web.' I don't even know or can't even tell you what I will be doing next. All I wish is to do projects of my kind according to my own will which will satisfy my soul.
As you mentioned, you didn't plan anything. Was becoming an actor an impromptu decision?
Yes, it is true that becoming an actor was always planned. I struggled a lot as a result. At the time I was looking for work, I auditioned for Balaji Telefilms in AIISD college, the audition venue in Delhi. So I was like 'let's give it a try' and I auditioned, and after four days I got a call from Balaji saying 'please come and meet us.' This is where everything all started.
Thereafter, I didn't plan anything because I truly believed that no one medium is bigger than the others. Before entering entertainment I used to feel that films are the biggest medium. But when I did my first show on TV, it gave me a popularity beyond my expectation. And I couldn't believe what had just happened instantly and how people would start loving you so quickly.
I kept on doing episode after episode, then I went and performed internationally and garnered immense love from viewers. But then I had to leave the show because I was not able to deal with the popularity. I wanted to feel that 'yes I deserve this. This is what I have earned for myself. This is my hard work.'
I used to think that I was not putting enough hardwork as compared to the love I was getting from the audience. Even film actors don't get the kind of popularity I got at that time. Whenever I went, even to a small village, people used to recognise me and shower their love on me. So then I realised that film is not a bigger medium or TV is small from my perspective.
Other people and media might say that 'he is a film star' or 'he is a TV star', but I say if you are getting so much love irrespective of the platform that you are working on, you have done a very good job as an actor. And making of project is a teamwork and everybody should be credited for it. So I did what I liked and I will continue doing it in the years to come.
What difficulties did you have to face while entering into the entertainment world and finding the right work?
It was difficult to find someone who would believe in and back you up. Forget getting right projects, I was just waiting for my phone to ring and somebody to call me to get me on board. I even used to carry my phone while going to washroom for fear of missing any calls from the makers.
I used to pick up calls from every unknown number hoping it must be from one of the producers who had zeroed in on me for a role after looking at my audition. So that was the level of my anxiety before getting any work.
And I think everybody goes through this kind of struggle when they are on the lookout for good work in the industry. But the actual struggle begins when you get on the pedestal. People have high expectations from you and that is what I am doing right now.
To what extent would you relate Naushad to Rajeev?
Naushad shares a couple of characteristics with Rajeev. You will also feel similarities with some of your own characteristics with him when you will see him on screen. There are many traits in him just like any other ordinary person possesses. I think the more you watch him and try to explore his emotions, the more you will get to know why he is getting angry or sad in different situations.
Just like Naushad, I am an introvert. I don't share many things with others: I keep them to myself as I think I alone can deal with the situations in my life without asking for anyone's help or support. This particular thing connects me and Naushad. The rest are his own emotions. Because in the end, Naushad is Naushad and Rajeev is Rajeev.
If not an actor, in what profession you would have been?
I think I would've been somewhere in Siachen saluting the tricolour. I would've joined the Indian Army if not an actor. My father was an Army officer, my brother is in the Army as well. And even I thought of joining the Army at one point in my life when I thought that I won't make it Mumbai or showbiz.
I also appeared for exams and I almost got into the Army. So if not an actor, I knew I would've been in the Indian Army since my personality and my discipline in life was like that of an Army officer.
During you salad days, did you ever face casting couch?
Personally I feel the name 'casting couch' suits Bollywood. It sounds very glamourous. But these things, like using one's position for your own benefits, are prevalent in every other industry. Those who are weak will give in, those who are strong will survive -- be it anywhere, in a corporate world or politics or sports or banking.
We come across so many cases in the corporate world that this person harassed that person in office for getting a promotion and all. So it happens everywhere. But since people see the entertainment industry as the most glamourous one, these things connect very easily.
There are so many people in the industry who don't go through these situations and yet become successful. And I don't want to attach any importance to this particular thing because I think it is the thing of weak people.
I know many girls and boys who have proved their mettle and got recognition on their own merit. There is a large number of such people in the industry. In the end, it depends on what path you choose for yourself and how you want to reach the top.
So did you miss any roles or films during this period?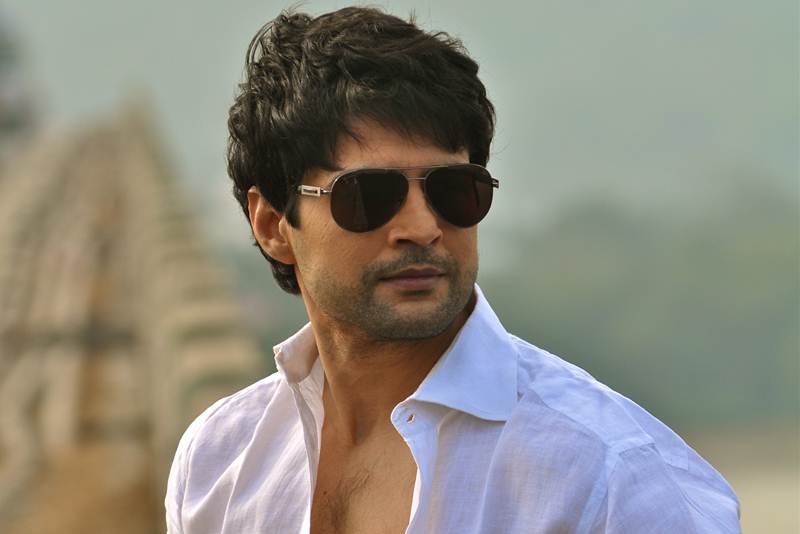 Of course, I have missed many roles. I won't mention the name of the films but yes there were many popular films that I refused because I felt they were not meant for me. Those films became hits but they didn't live up to the mark or reach that certain level which was expected. And there were many films never even released in theatres.
I was tied up in their contract for almost six months or a year. I kept waiting and waiting. But things didn't work out. But again, every industry has its own problems. Some things will work out in favour, some won't. Some people you might reject, some people will reject you. That it how the circle of life is.
We know you are interested in music as well.
Yes, but I won't say I was all that interested in music. But yes, whenever I used to see someone performing or singing on stage, and girls going gaga over them, I used to feel I too want to be a singer and perform and girls would also follow me (laughs).
And I think I can sing quite better than amateurs, but I am very bad if you compare me with professional playback singers. I would love to record a single and wish someone to call me and ask me to sing for them. And I am ready to pay for that as well (laughs).
Any other projects you have taken up lately?
Yes, I have decided to take as much as work I can this year. Because last year, I was very quiet and still because of my personal commitments. Yes, I have taken up some projects but I will talk about them when they are ready to be released. This year, I am doing some short films, some feature films and I think I will soon take up something on TV as well.