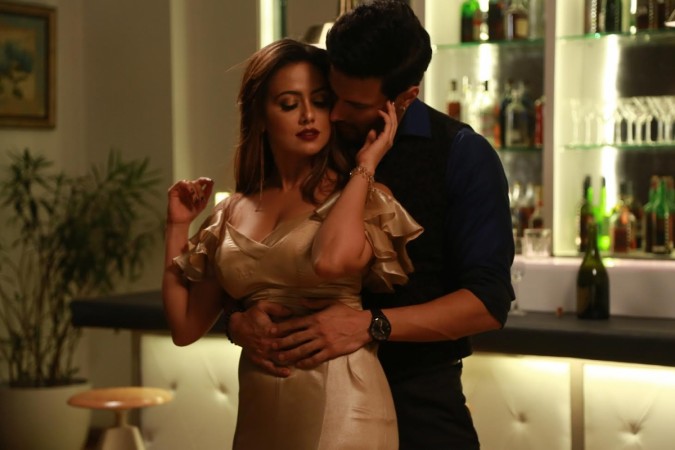 Sana Khan, who will be seen in a bold character in Wajah Tum Ho, shot some intimate scenes for the movie. She raised the temperature with her hot love-making scenes in the film but the actress says it was not something that she enjoyed doing.
In an exclusive interview with International Business Times, India, Sana talked about her experience of playing a sizzling character in Wajah Tum Ho, her desire to romance Shah Rukh Khan, rumours surrounding her affair with director Vishal Pandya and a lot more.
Here are the excerpts from the interview:
International Business Times: Tell us something about your role in Wajah Tum ho.
Sana: I am playing a lawyer in the film. It's a film with loads of suspense and thrill. It's a different concept about hacking a satellite and showing live murder on TV. It's a never attempted before concept and I am sure people will enjoy watching it.
IBT: This is the first Bollywood film in which you have a lead role. You had starred in Salman Khan's big movie Jai Ho as well in 2014. Why do you think it took so long to grab a lead role?
Sana: It takes time to get good work. I know I took 2 years after playing a cameo in Jai Ho but I am happy now as the wait was worth it. I used to get lots of offers but taking up the right role is very important. You cannot just say yes to anything that comes to you.
IBT: You are having many intimate scenes in Wajah Tum Ho. Was there any kind of hesitation on your part doing those scenes or you were okay with that?
Sana: I don't think anybody will be okay about doing such scenes. I was very nervous then. But the best part is Vishal (director) is known for making his actresses look very beautiful on screen, he doesn't make them look vulgar. So when you do such scenes, you do it will full faith on the director. But it's not something that I enjoyed doing or I would love to do.
IBT: Of late a number of Bollywood actresses like Nandana Sen and Radhika Apte have gone topless on screen. Are you okay to do something like that if the script demands?
Sana: No, I am not okay at all. I won't accept any script that would demand me to go topless on screen.
IBT: Zareen Khan was seen in a bold avatar in Hate Story 3 that was also directed by Vishal. Since then she has been seen mostly in sensual roles. Don't you think you can be typecast after playing the character in Wajah Tum Ho?
Sana: After this film is released, I will get offers but the final call is on me. If something appeals to me, I will say yes, and if it doesn't appeal to me, I would say no. After this film, I may never do a sensual role.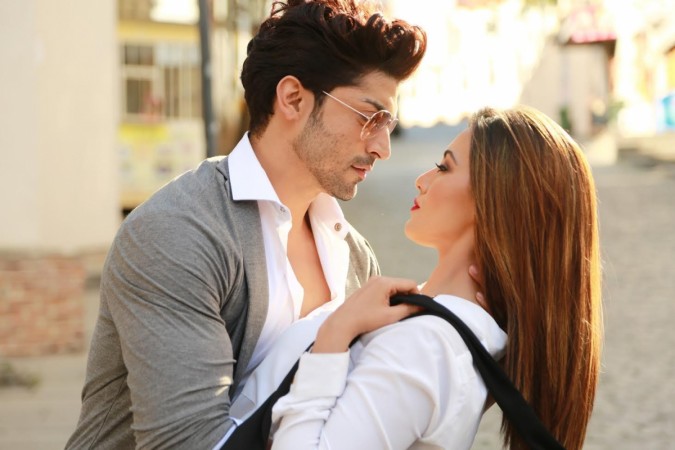 IBT: How was the experience working with Gurmeet Choudhary, Rajniesh Duggall and Sharman Joshi?
Sana: I knew Gurmeet and so it was okay for me as I could talk to him. This is the first time that I worked with Sharman and Rajniesh but they all are very easy going people. We collaborated very fast on the sets. I didn't face any issues working with them.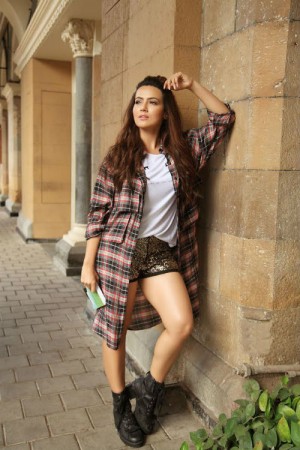 IBT: Any funny incident on the sets that you would like to share?
Sana: Although the film is a thriller, environment on the sets had been comic. It has been a crazy experience and the credit goes to Vishal. He is always very calm and that's why we could have a lot of fun on the sets. We have very little contribution as actors in the film but it is Vishal who has done the magic.
IBT: There are rumours that you are dating director Vishal Pandya. Is it true?
Sana: There is nothing like that. I don't know where from all these rumours arose. Just because we are good friends, people are assuming a lot of things. (She said even before the interviewer could complete the question).
IBT: So, are you dating anyone else?
Sana: No, I am not dating anyone.
IBT: I don't think you will tell it now even if you do.
Sana: Of course I won't. Let it be another thriller suspense. We will reveal that later (laughs).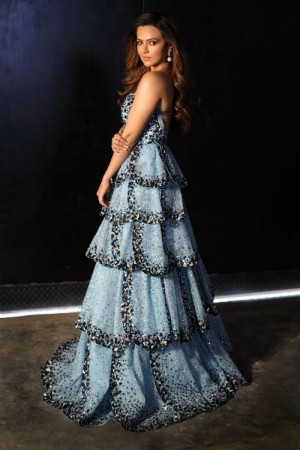 IBT: Most of the songs in Wajah Tum Ho are revised versions of popular old songs. Any specific reason for that?
Sana: Vishal decided to put the old songs, which is a good thing. It has become a trademark of Vishal. His films include thrill, little eroticism, super hit songs and then box office results also are super hit. We all have full confidence in him. If he says anything will work well, it will definitely work well. Earlier, I felt he is an amazing director, now I say he is an amazing film-maker and a wonderful human being.
IBT: Which Bollywood actor would you like to work with the most?
Sana: It is Shah Rukh Khan. I have been seeing him since childhood. He is the king of romance and I would love to romance him on screen some day.