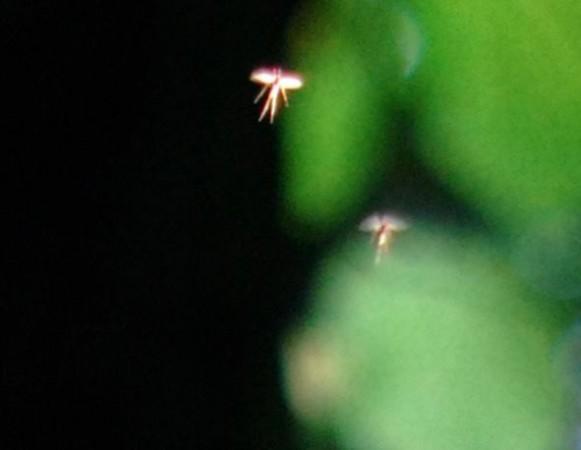 The stories of 'fairies' are indeed as old as humankind. But how would the very humankind react, if they suddenly realized, what they considered a myth until now, had the potential to be real?
Professor John Hyatt from Manchester Metropolitan University in Great Britain was one day, strolling through the scenic beauty of Rossendale Valley, Lancashire, trying to capture photographs of the fast moving creatures. When he looked back at some of those photographs later, he saw something strange.
Little did he know that those photographs would grab a place in major international headlines soon enough. The 53-year-old lecturer's claim that he now has proof that 'fairies' are real, soon went viral and photographs of the purported fairies started appearing in major news outlets.
Hyatt, who is the Director of Manchester Institute for Research and Innovation in Art and Design (MIRIAD) at the university, says that pictures of those 'fairies' are now installed in The Whitaker Gallery, Rossendale. "The Museum has never had so many visitors. The Fairies have brought a touch of magic to the place and record numbers of people wanting to see and decide for themselves," he says.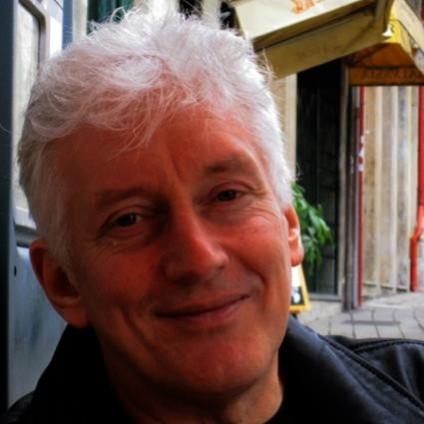 Professor Hyatt spoke to International Business Times. Following is the excerpt of his answers on how the fairies look like and whether they could really be fairies, among others.
IBT: Could you explain how you actually came across the creatures you have captured in your pictures?
John Hyatt: I was making a set of photographs where I have been trying to photograph very fast moving things, like insects or birds in flight. These subjects were moving really fast and could not be seen in detail by the naked eye. I was also photographing fast moving air through water. I have been trying to awaken people to the beauty of the world around them. So many of us get tied up in our daily routines and become unable to see the wonders in front of us. Readers can see some of my insect photographs on Youtube at http://youtu.be/Jk-oMovYTxo in a video called, 'It's a Small World'.
IBT: What made you feel that they could be fairies? What do they actually look like? Do they really look like tiny humans with wings?
John Hyatt: When I blew these photographs up back in the studio, they looked nothing like insects. They looked nothing like any of my other photographs of insects but look like small people with wings. Even though there are 13 - 15 figures in the photograph, not one of the figures looks like an insect but all look like little people. That is strange. You would think that one might look like an insect amongst so many.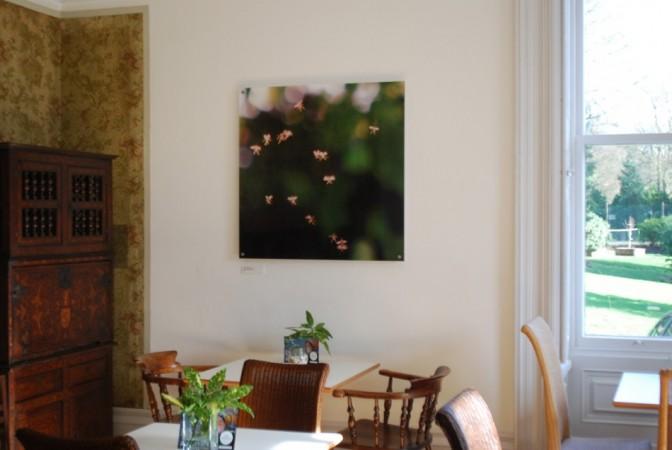 IBT: Fairies and related stories have always been considered a myth. How far do you think people will come to terms with your story that it could perhaps be possible that they actually DO EXIST?
John Hyatt: Fairy stories are as old as humankind. My University where I work, Manchester Metropolitan University, has a special collection of fairy stories for research purposes. As a researcher, I know our knowledge is still small. We have much to learn and are only at the very beginning of our human adventure. Science theorises and spends a fortune searching for invisible things such as the Higgs. As an artist, I have only spent time and patience. Both the artist and the scientist work to discover new worlds and place them before the public.
IBT: Could you explain the process by which these creatures are being scientifically evaluated? Any chances science would accept them as fairies?
John Hyatt: Will science prove they are real? Science cannot even prove a table is real so how can it prove fairies are real?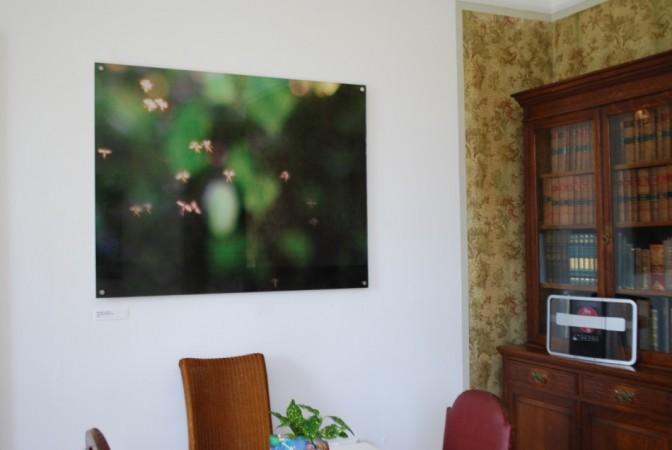 IBT: What would you say to people around the world, some of whom are baffled by the prospect of witnessing perhaps the biggest discovery in history? And to those who have dismissed the story as just another buzz?
John Hyatt: I am an artist. These are honest photographs with no trickery. Fairies certainly exist in art and within culture and, for those that believe and those that disbelieve, they act on many people's decisions and ways of life. Are they materially real? I have merely placed some interesting evidence before the public. Let the people decide. I never claimed to prove anything but simply to offer gifts of great beauty and interest to the people of the world.
(ED/VS)