Urvashi Rautela is gearing up to set the temperature soaring with her upcoming film Hate Story 4. This is the first time that the actress will be seen in an erotic thriller, and her fans are extremely excited to see the diva in the new avatar.
In an exclusive interview with International Business Times, India, Urvashi spoke at length about her character in Hate Story 4, what made her interested in the offer, what the fans can expect from the movie and a lot more.
Below are the excerpts from the interview:
International Business Times: How was the overall experience shooting for Hate Story 4?
Urvashi: Well, the overall experience was exhausting, because this was my first female-centric film, and the workload on the female lead in this film is much more than my other films. I had gotten time to relax, and go shopping while shooting for my other films, but for Hate Story 4 it was all about just shooting. But otherwise, it was a nice experience, and this film will remain as a gem in my filmography.
IBT: The Hate Story franchise has been quite popular. How is Hate Story 4 different from the previous installments?
Urvashi: There are a lot of differences. This time the stakes are a bit higher. Also, the story is completely different as you can see from the trailer. The makers of the film wanted to level it up big time. Moreover, Hate Story 4 is not only for the lovers of the franchise but also for people who are passionate about dancing. We have shot some beautiful dance sequences, and some were never tried before in Bollywood. So, it is for a wider audience.
IBT: What was the primary reason for you to accept the movie?
Urvashi: I found the story very interesting, and my character is very strong. I wanted to do a female-centric film. So that's what really pushed me to do this film. I think actresses in Bollywood are given female-centric films only when the director can see that she is really strong in personality because it's not easy to do such films. Actresses like Priyanka, Kangana, Anushka or Rani mam did such films so well. It may be too early for me to do a female-centric film, and it can be a big risk as well, but I have accepted the challenge, and let's see how it the result will be.
IBT: There were reports that you and Ihana Dhillon had some fights on the sets of the film.
Urvashi: That's not at all true. These were just rumors. I am always very cordial with all my actors. I believe that it's always a teamwork, and you have to be friendly and nice with all the actors that you are working with. It is very essential.
IBT: You and Pulkit Samrat reportedly had a fallout during the promotions of Sanam Re. Recently it was reported that you said things are fine between you two now, but Pulkit said that you are just spreading false rumors. What do you have to say about it?
Urvashi: I never said anything like that, and I wouldn't want to comment much on that. I have always spoken about other people in a very dignified manner, no matter whatever way they speak about me. I just want to wish, be it Pulkit or anyone, all the best for their future. Moreover, this is not at all important for me.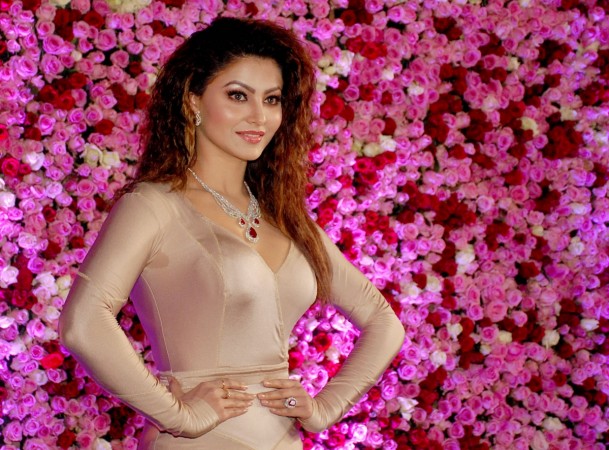 IBT: What are your projects apart from Hate Story 4?
Urvashi: There are a lot of other upcoming films, and I have been shooting for those right now. But I have promised myself I won't take the name of any other film till Hate Story 4 releases.
IBT: Urvashi rules millions of hearts. Is there anyone special in her life too?
Urvashi: No, I am happily single. My love right now is my fans, my work, and my family.