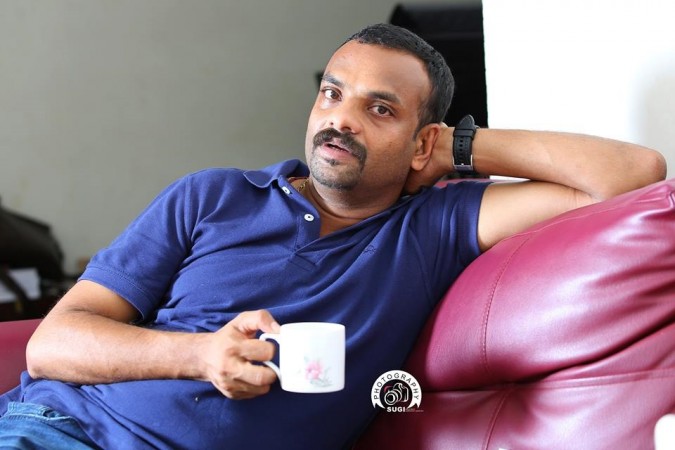 Prithviraj Sukumaran and Parvathy-starrer "Ennu Ninte Moideen" has become one of the highest grossing films in Malayalam. The movie, which narrated the tragic love story of BP Moideen and Kanchanamala of Mukkam in Kerala, was opened to a tremendous response from movie-goers.
Apart from garnering positive reviews and bagging many awards, the movie also had its share of controversies ever since the filming stage. From Kanchanamala accusing the makers to musician Ramesh Narayan's allegations against Prithviraj and director RS Vimal, there have been many controversies related to the blockbuster movie "Ennu Ninte Moideen."
RS Vimal, who has proved his skill in film-making with just one movie, spoke to International Business Times, India on the controversies and about his dream project "Karnan." He is currently busy with the pre-production works of the upcoming Prithviraj-starrer, which is set to be the highest big budget movie in Malayalam.
International Business Times, India: Ever since the beginning of "Ennu Ninte Moideen," you are mired by controversies. Do you think you are being targeted always?
Vimal: I am least concerned about these controversies and I don't think such comments deserve any response. The ones who know me are well aware of the sincerity I had put in to bring the movie "Ennu Ninte Moideen" to the big screen. And regarding a person named Rajan, who claimed to have worked as my assistant in the movie, he was not my assistant director; he was just an office staff and was not even part of the movie. Currently, I am busy with the casting of "Karnan" and that's what am only concerned about.
IBT: What is the current status of "Karnan"?
Vimal: The storyboard has been prepared. The movie will be simultaneously made in four languages – Malayalam, Tamil, Telugu and Hindi – with four big stars of each industry. The shooting will begin by this year, depending on the availability of all the stars together. The casting details will be revealed within two weeks and we are also conducting auditions in Kochi, Mumbai, Delhi and Chennai for the supporting cast.
IBT: Is "Karnan" a depiction of the mythological character Karna?
Vimal: We all have heard and read many stories from Mahabharata. This movie is not based on something that I have discovered, but it will be my explication on the subject through Karna.
IBT: "Karnan" is a big budget movie, will it be the next "Baahubali"?
Vimal: It is a big movie with an unlimited budget, and is sure to cross Rs 100 crore as the making will be costly."Baahubali" is such a big movie that created history all over the globe – that too made in India, yes, I admit I was inspired by the SS Rajamouli directorial and I wish to do something similar with the upcoming movie "Karnan." The movie will have a mass release worldwide.
IBT: What is the importance of graphics and special effects in "Karnan"?
Vimal: The movie will have quite a lot of graphics and special effects like "Baahubali" and the actors will be given special training as well. All the technicians will be from abroad and as announced before, the cinematography will be handled by "Baahubali" cameraman Senthil Kumar. Some of "Ennu Ninte Moideen" team members will also be part of the technical team of "Karnan."
IBT: Your chemistry with Prithviraj seems to be working well. What is your take on that?
Vimal: Yes, we are like-minded people and I am very comfortable working with him. When I thought of "Karnan," Prithviraj was the only option in my mind.
IBT: Do you think "Ennu Ninte Moideen" was not recognised enough for the State Award, considering that the movie bagged many awards during the Vanitha and Asianet film awards?
Vimal: See, the fact is, Prithviraj or me were not bothered about bagging awards. Yes, I am happy for being appreciated by Asianet and Vanitha, but that is not the ultimate aim for us. The movie was made with a lot of dedication and I will put in a level more of commitment for "Karnan" as that's my only aim as of now. Seriously, I don't have much time to think about anything else.
As the interview was about to conclude, the director RS Vimal reinstated on how important the movie is for him and his team. He quoted an incident from Mahabharata when guru Dronacharya tied a wooden bird to a tree and asked his pupils to describe what they saw before shooting it down.
"Arjun's reply was he could only see the bird's eye that he was aiming at. Similarly, I am just focused on my aim – that is "Karnan," the director added.