Harshaali Malhotra, who impressed us all in Salman Khan-starrer Bajrangi Bhaijaan, is all set to spread her charm in her second film opposite Arjun Rampal.
The little girl will soon be seen in a film titled Nastik co-starring Arjun Rampal. As the title suggests, Arjun plays an atheist in the Shailesh Varma-directed Nastik.
What is Harshaali's role in the film? Well, she's the second lead in the movie. The movie is a thought-provoking social drama with a message for all age groups. The two share a very beautiful relationship in the film. It's a journey of a man and how a little kid changes his perspective on life.
The narrative of the film is very different and unique. The shooting will begin from December and will be shot 95 percent in Jharkhand and the rest in Mumbai.
When asked how she finds Arjun Rampal, she says: "He is a fantastic actor and great human being."
Arjun recently shared a picture with Harshaali on Instagram with the caption, "With my new costar @harshaalimalhotra_03 at the reading of my new film #Nastik what a delight she is."
Harshaali had made her acting debut in Kabir Khan's Bajrangi Bhaijaan with Salman Khan two years ago. She played the role of a mute Pakistani girl. Reports suggest that for the role, around 5,000 girls were auditioned but eventually Harshaali was selected.
Harshaali was later seen on TV shows Qubool Hai and Laut Aao Trisha.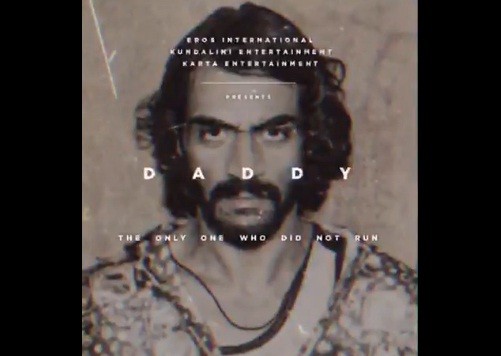 Arjun was last seen was in Ashim Ahluwalia's Daddy, where he portrayed the character of real-life gangster-turned-politician Arun Gawli.