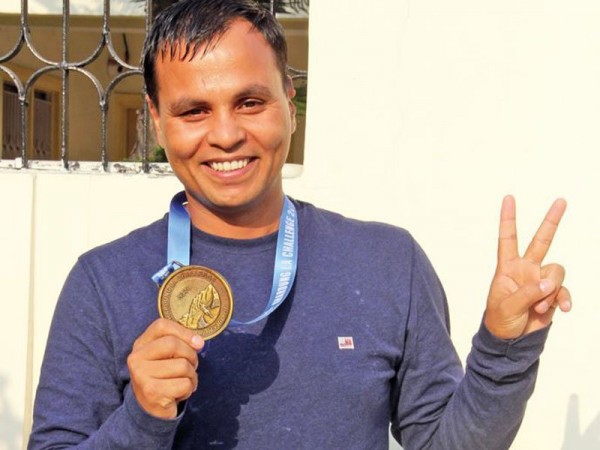 An ex-Navy commando, who was certified unfit for service after a bullet damaged his lungs during 26/11 Mumbai attacks, finished a 72-km-long Khardung La marathon in the stipulated time and also won a medal -- all to prove his fitness.
The 32-year-old Praveen Teotia – a Shaurya Chakra winner and a former marine commando -- braved four bullet injuries during the 26/11 Taj Mahal hotel operation to neutralise the terrorists in 2008.
Not only did these bullets damage his lungs, he also became partially hearing-impaired. Owing to his injuries, he was given a non-active duty job by the Navy. Toetia then set out to prove them wrong and started participating in marathons.
Hailing from the Bhatola village of Bulandshahr in Uttar Pradesh, Teotia said doctors had given up on him after he was shot. But he hung in for five months in the hospital and recovered, although his hearing could not be corrected.
Running to prove his statement
According to Navy Order 9/11, only 5 percent of battlefield casualties could continue in service, and looking at Teotia's fitness, he was reassigned as a petty officer.
Fretting at a desk job and knowing that he would not become a commando again, he applied for Navy mountaineering expedition, but he was rejected again owing to his medical inability.
Soon, he pledged that it was time he proved he was fit, and met marathon runner Pervin Batliwala, who was introduced to Teotia by a Taj hotel staff. Pervin encouraged Teotia to start training for long-distance runs.
Keeping identity a secret
Teotia began his training in 2014 and participated in the 2015 Mumbai Half Marathon under another name, as he was not sure of the Navy's reaction if he failed.
In 2016, he participated in the Indian Navy half marathon and even ran in the Half Iron Man Triathlon in Jaipur this March, which involves a 1.9-km swim, 90-km bicycling and a 21-km run.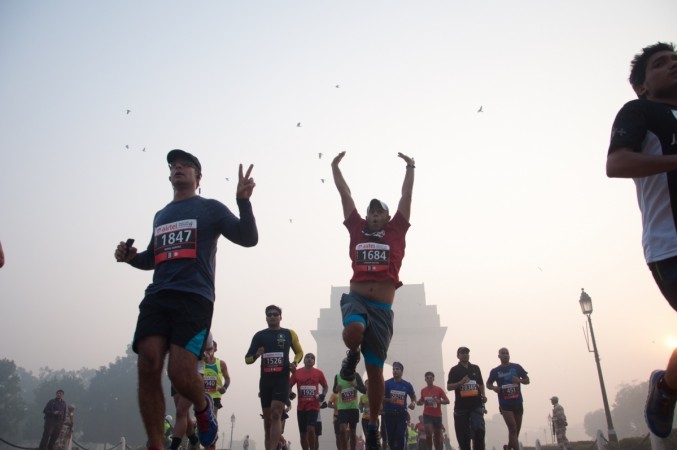 Soon he realised he was unable to convince the Navy that he was fit and could not opt to take leave for the same. He eventually took voluntary retirement.
"I bear them no ill-will. They work according to the book and I was in a junior rank. But I wanted everyone to know I was the same man that went into the Taj hotel a commando. I had the right not to be forgotten," Teotia was quoted by the Times of India as saying.
About the Khardung La challenge
Teotia finished the Khardung La Challenge on Saturday, September 9. It involves running at an altitude higher than 18,380 ft and finishing the challenge in 14 hours. Teotia finished it in 12.5 hours and even earned a medal.
Pervin Batliwala, who praised Teotia's willpower, said finishing this run, and that too with a damaged lung, was no child's play.