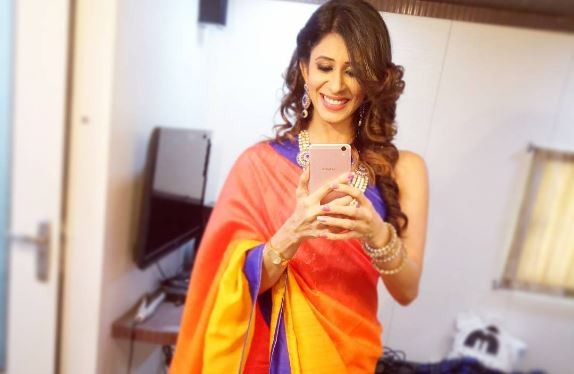 Kishwer Merchantt, who was one of the strongest contestants of Bigg Boss 9, is currently playing the role of Aparajita in Brahmarakshas-Jaag Utha Shaitan, which is ruling the Television Rating Points (TRPs) charts.
The former Bigg Boss contestant, however, received backlash from her fans when she shared a picture of her from the show and captioned it, "Wanna do somethg different today..watch #brahmarakshasInstead of #biggboss10 at 9pm on@zeetv #appumaa ya#brahmarakshas..who will be present at#rishab and #raina 's reception !!! DO NOT MISS !!!."
It should be mentioned here that Zee TV's Brahmarakshas-Jaag Utha Shaitan airs at the same time as Bigg Boss 10 on Colors TV.
While it was a funny message by Kishwer, her fans didn't take it lightly and started trolling her and calling her selfish and a backstabber. Some also pointed out that she became popular only because of Bigg Boss.
However, Kishwer soon shut the hate messages by saying that people should get a life and that it was a joke. "Dude u guys seriously do not understand a frikking joke !!!! I also knw everyone will watch biggboss today..learn to relax u guys..get a frikking life !!!," she replied to her post.
Kishwer participated in Bigg Boss 9 along with her long time boyfriend Suyyash Rai and the couple is set to tie the knot soon. Kishwer decided to quit Bigg Boss 9 for her brother Prince Narula, after bigg boss asked one of them to leave the show. Prince went on to become the winner of the season and also shared the prize money with Kishwer.
Related
Bigg Boss 10: Nitibha Kaul quits high-profile job in Google to be part of Salman Khan's show
TRP ratings: Brahmarakshas is back on top; Super Dancer beats Yeh Hai Mohabbatein