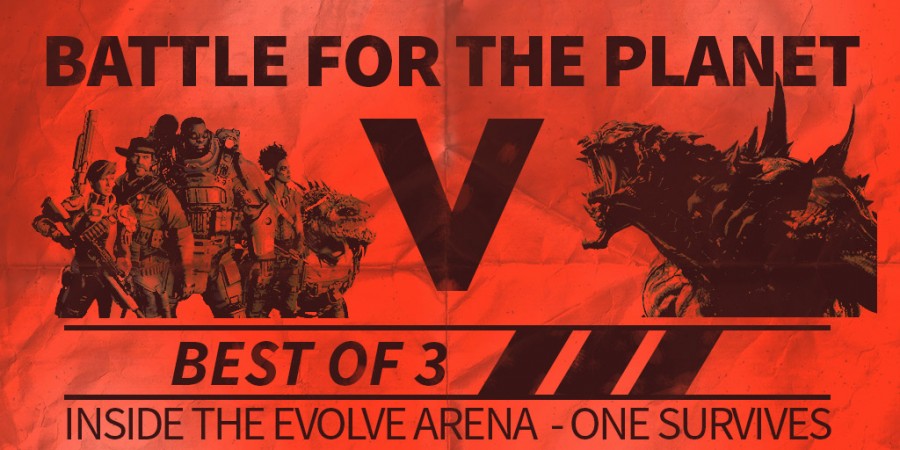 Not long ago, 2K Games and Turtle Rock Studios promised "big" announcement for its earlier released 4v1 co-op shooter Evolve. And it seems like the announcement involves the developer's introduction of the brand new Arean Mode to the game – setting up four players against a single, Stage 2 monster in a fight to the finish.
According to Evolve's official site, the new Arena Mode will welcome four hunters and a monster in a deathmatch. "Forget stalking your prey. Forget the sneaky cat-and-mouse creeping around on planet Shear," the page states.
"If you just want to get your claws dirty from the get-go, you're gonna love Evolve's newest free update: Arena Mode. It is a life-or-death cage match."
The Arena Mode will be set up in 70 diverse locations that were created from 14 of Evolve's original maps. So unlike other modes, where the hunter tracks down the monster or defend key points or even destroy monster nests, this will be just a simple deathmatch mode.
At the start of the mode, players will get to select a map, followed by a best-of-three series of hardcore firefights. The monster and hunters will be locked in the dome until one side is eliminated. After that match, the players will immediately jump to another dome on the same map for round two – this continues until there's a victor.
As revealed, all the hunters and the monster will begin each match with one perk. However, note that monsters will start at Stage 2 with 50% armour. They can also feed on wildlife in battle to regain armour and even evolve to Stage 3. Also, there's no dropship timer this time around, and once a hunter dies in battle, he or she will have to sit out the match until the next fight.
Apart from that, players can't change their character or perk selection between rounds, although monster players can change their abilities.
Check out the video below for a detailed view of what you will be dealing with.
The new Arena mode for Evolve has already been pushed out as a free update for PS4, Xbox One and PC owners.
[Source: Evolve]