Bethesda has revealed the details about the minimum PC specs for its upcoming survival horror title, The Evil Within.
The developer said that while players "won't be experiencing the game at 1080p and you'll likely need to turn off some features, but you will still be able to have a great experience with the game."
Minimum Requirements
OS: Windows 7/8.1
GPU: GTX 460 or an equivalent 1GB VRAM card
CPU: i7 or an equivalent 4+ core processor
RAM: 4GB
HDD: 50GB
Previously, Bethesda released recommended PC specs for The Evil Within.
Recommended Requirements
OS: 64-bit Windows 7/Windows 8
CPU: Core i7 with four plus cores
RAM: 4GB
HDD: 50GB of hard drive space
GPU: GeForce GTX 670 or equivalent with 4GB of VRAM
High Speed Internet Connection
Steam account and activation
Bethesda said: "We posted our recommended PC system specs for The Evil Within, and in turn, we received plenty of feedback. While we still recommend this benchmark to experience the game in all its gory glory, we also recognize the need to provide information on how you can play the game with a wider range of PCs."
It also added that if the recommended specs were met, the game will have full-screen anti-aliasing, full shadow quality, motion blur, tessellation, SSAO, and 1080p visuals.
The Evil Within development is being headed by Shinji Mikami (creator of Resident Evil). It will be released on 14 October on PC, PlayStation 3, PlayStation 4, Xbox 360, and Xbox One.
Far Cry 4 Weapons Trailer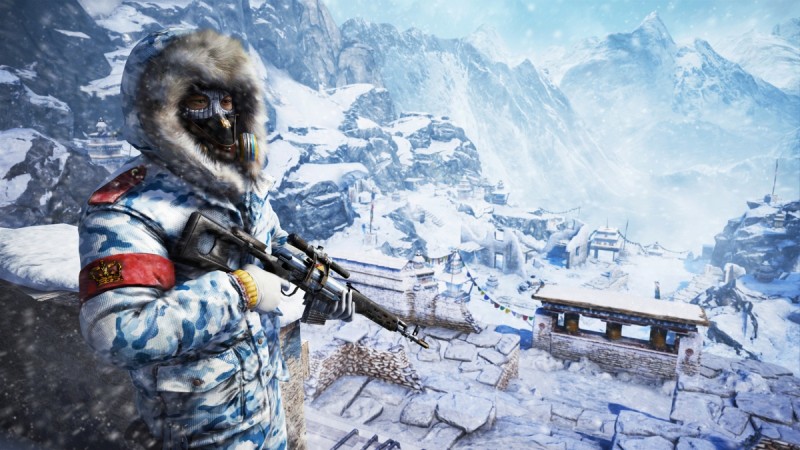 Ubisoft has released a new video introducing the weapons in the upcoming gaming title, Far Cry 4 in a comic way by Longinus.
The weapons that are mentioned in the game include:
Vector .45 SMG
MG42
Mortar
Kukri
P416 rifle
Usage of baits to turn animals into personal weapons
Flamethrower
Auto-crossbow (is a silent and one-shot kill weapon)
The trailer also shows other weapons in quick cuts like
Automatic pistols
AK 47s
Shotguns
Rocket launcher
Grenade launcher
Throwing knives
Far Cry 4 will be released on 18 November 2014 for PC, PlayStation 3, PlayStation 4, Xbox 360, and Xbox One.
(YouTube Courtesy: Ubisoft)