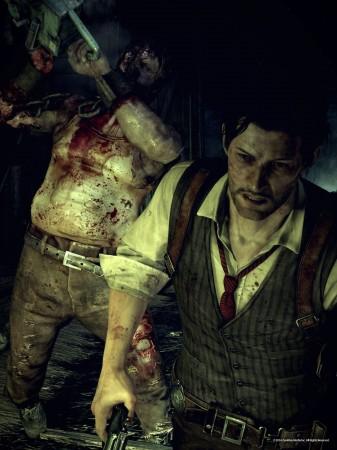 Bethesda and Tango's much talked-about survival horror The Evil Within, a brainchild of master plotter Shinji Mikami, is getting its final DLC.
The new DLC, titled 'The Executioner,' will allow players bring out their murderous, psychopathic side by letting them play as The Keeper. With the DLC, players will not only get to play as the homicidal brute, but also return to the highly dreaded Victoriano Estate to create as much mayhem as possible.
Shinji Mikami's The Evil Within centres around Sebastian Castellanos, a detective who is in search of answers and attempting to navigate the horror-infested world of the game, after he wakes up in a strange and unforgiving place. You can check out all the brutality in the new video below.
The Executioner is only the third DLC for The Evil Within, after the previously-released story content DLCs in the form of The Assignment and The Consequence. The Executioner DLC will be released on 26 May for Xbox 360, Xbox One, PlayStation 3, PlayStation 4, and PC.
Stay tuned for more updates!