On a day when the BSE Sensex was just 400 points away from the historic 30,000 mark, Union Finance Minister Arun Jaitley exuded confidence, saying economic growth rates are poised to "look up."
He said that he has been able to get a sense that "everything is going well with India," PTI quoted him as saying in New Delhi on Tuesday.
"From depressing slowdown in last two-three years, suddenly our growth rates are likely to look up," he added.
He also said that the fiscal target is likely to be met for the year. "Even though the revenues have been challenging due to slow manufacturing industry, now, it is turning around and it looks like we will be able to meet our fiscal targets."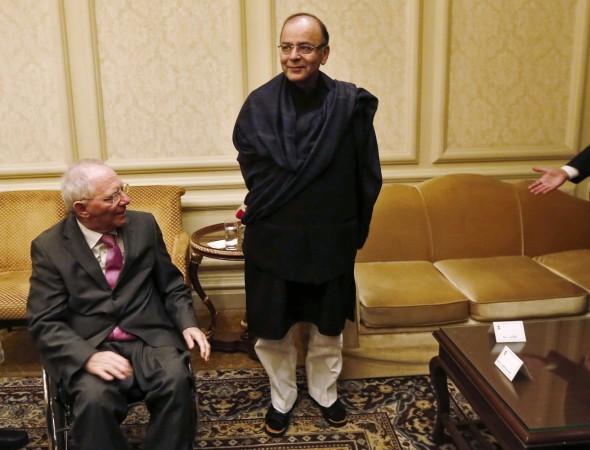 The fiscal deficit for the year is pegged at 4.1% of the GDP, a seven-year low.
Jaitley noted that the Indian rupee was one of the two global currencies that has been able to keep its own against a strong dollar, even as major currencies face intense pressure.
While Brazil, South Africa face significant economic challenges, Europe contends with an economic slowdown, China's consistent three-decade long over 9% GDP growth is starting to slow, and may become the new normal, the minister remarked.