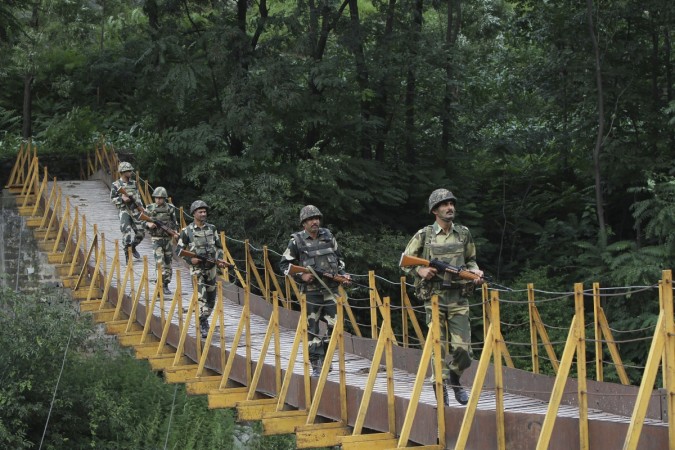 Here are some of the top stories from International Business Times, India, that have broken throughout the day so far:
1. Jawan killed, another injured as encounter in Tangdhar sector continues
A jawan has been killed while another was injured after the Indian Army foiled an infiltration bid in Jammu and Kashmir's Tangdhar sector on Thursday. Read more...
2. JSW Steel net profit rises 1,200% in Q2; board approves 1:10 stock split
Sajjan Jindal-led JSW Steel on Thursday reported 1,196 percent rise in consolidated net profit to Rs 726 crore for the quarter ended September 2016 in comparison to Rs 56 crore in the corresponding period last year. The total income from operations rose 20 percent to Rs 14,420 crore from Rs 11,992 crore in the year-ago period. Read more...
3. Suits actor Patrick J Adams says he has had complicated relationship with Pretty Little Liars
Filming for the finale of Freeform's Pretty Little Liars seems to have wrapped up, and the cast of the teen drama have been taking to their social media to thank the show as well as fans for the support they have received. Read more...
4. Honda CBR250RR to produce 36bhp; track-bred motorcycle not coming to India
When Japanese motorcycle manufacturer Honda unveiled the CBR250RR in July, the specification of the track-bred motorcycle was reserved for market launch. Ahead of the Indonesian launch, the power figure of the motorcycle has been leaked. Read more...
5. Pal Pal Dil Ke Paas song from Wajah Tum Ho: Sana Khan-Gurmeet Choudhary's hot romance continues
The makers of the movie Wajah Tum Ho have released a new song video titled Pal Pal Dil Ke Paas. The song features Sana Khan and Gurmeet Choudhary. Read more...