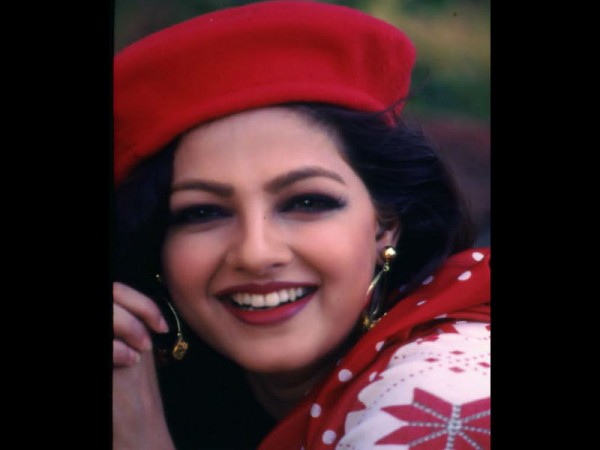 Former Bollywood actress Mamta Kulkarni has been in news of late for allegedly running an international drug racket along with her husband Vicky Goswami. Mamta has now come out in open denying all the allegations and making many shocking revelations.
In an interview with ABP News, Mamta revealed why she had left Bollywood and why she is being dragged in the drug case. She also said that Vicky is not her husband and she is just in "good terms" with him.
Claiming to have devoted her life completely to spirituality, Mamta said that she has freed herself from all earthly desires like sex and said that drugs is not something that that can tantalise her. She even said that she would have killed herself than being associated with drugs and would have killed Vicky too if he had done something like that.
Talking about her controversial nude photoshoot years back, Mamta said that it was a "foolish mistake." She also said that she had decided to leave Bollywood and shift with Vicky in Dubai after her mother passed away and she felt lonely.
"The nude cover photoshoot was a foolish mistake for me. I didn't believe what I was doing. I was a kid and I was innocent from inside. Someone had shown me one of Demi Moore's international classy photos and I said fine," she said on the controversial photoshoot.
Denying her supposed marriage with Vicky, Mamta said, "Vicky and I have no physical relationship. We are just on good terms with each other." Calling herself "pure" who does not want to be touched by any man, the former actress said, "Even if a man stands nude in front of me right now, it won't make any effect on me."
Defending herself on the charges of being dragged into the drug racket case, she said: "If you take Ram's name then Sita's name will come too. You see Vicky, he goes out and he meets his people and I am nowhere close to him. I hate drugs. The most animalistic desire in a man that makes a man do bad things is sex. If I can destroy that in myself, can drugs tantalise me? I will kill myself and If I learn that Vicky is doing it then I might kill him too."
Watch the full interview below: