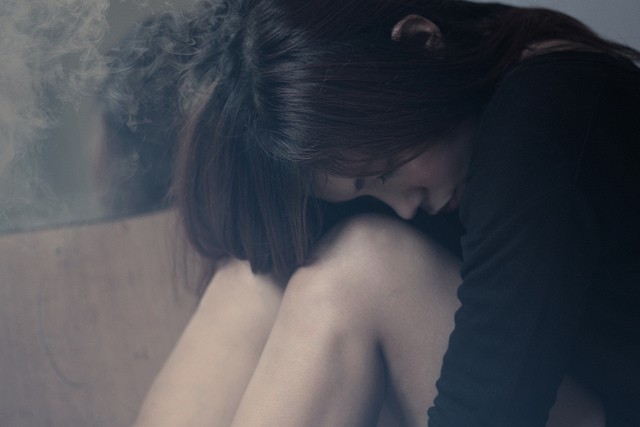 Suffering from even moderate levels of depression can pose serious risk to the heart, according to a new study.
The study, published in the Journal of the American Heart Association, found that either mild or severe, depression increased the risk of heart attack, heart surgery and death in women, particularly those who are aged around 55 and younger.
"Women in this age group are also more likely to have depression, so this may be one of the 'hidden' risk factors that can help explain why women die at a disproportionately higher rate than men after a heart attack," author of the study, Amit Shah, assistant professor of Epidemiology at Emory University in Atlanta, in the US said in a news release.
The study included 3,237 people opted for coronary angiography, a common procedure used to assess coronary artery disease. Of the total, 34 percent were women aged around 62. Researchers followed the participants for a period of three years and found that depression brought severe heart complications in women aged 55 and younger.
Each one point increase in depressive symptoms led to a seven percent increase in heart disease in women aged around 55. Similarly, women aged 55 or below were found at 2.17 times higher risk of suffering from a heart attack, die from a heart disease or require the need to undergo an artery-opening procedure and 2.45 times as likely to die from the health problems. However, the researchers couldn't find such results in men and older women.
Though the study couldn't underline the exact factors that led to this occurrence, the researchers doubted inflammation and hormonal or neurological imbalances associated with depression playing a major role.
"One of the possibilities is that hormonal and/or neurological imbalances occurring in the brains of women who are moderately or severely depressed can have adverse effects on the cardiovascular system," Shah told Live Science. "The other possibility is inflammation, which has been measured at higher amounts in people with depression and is a core risk factor for heart disease. The question remains, which came first: the depression or the inflammation?"
Similar to the current study, a study published in Psychosomatic Medicine, early this year linked depression at childhood to an increased risk of heart disease in adulthood.
Data shows that nearly 350 million people around the world suffer from depression, an outcome of chemical changes in the brain, caused by stress or hormonal changes.
During a major depressive episode, a person experiences severe and persistent depression and loss of interest in everyday activities, often followed by problems with sleeping, eating, energy, concentration and self-image. When left untreated or delayed, the condition can lead to self-destructive behavior and even suicide.