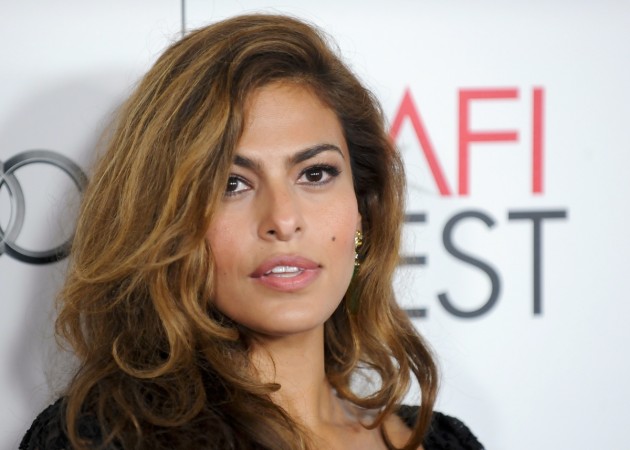 Actress Eva Mendes, who delivered her first baby with boyfriend Ryan Gosling earlier this year, has made her first public appearance on "The Ellen DeGeneres Show" and shared her weight-loss secrets with the fans.
The 40-year-old, who was reportedly looking fit and glowing, revealed that breastfeeding is the best remedy "to shrink the uterus back to normal size", reported Celebeat.
"It does! I know it's a really weird thing to say, but it does. So breastfeeding is really helping and then obviously you want to be healthy for the baby because she's eating kind of what I'm eating so you want to make good choices," she said.
Mendes and Gosling was quiet about her pregnancy all this while and the actress said, "I was so early on and all mom's will understand, you're not supposed to tell anybody during your first, well certainly not the world, in your first trimester," she stated.
The "Ghost Rider" star also informed that "media's 'bump watch' obsession is both intrusive and stressful" and so she decided to "eject herself from it completely".
While sharing her experience of being a mother, Mendes said, "We're getting the hang of the sleeping thing, but I'm exhausted and it's the best. I'm so incredibly tired. I thought I was tired before at times, but no, nothing like this. But I wouldn't have it any other way."