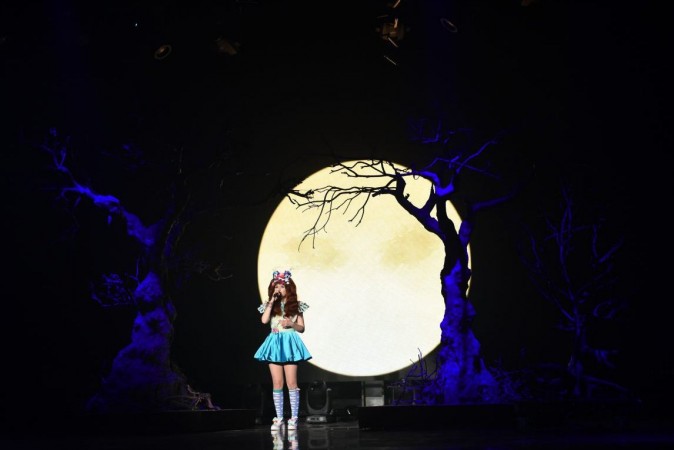 Eurovision 2016 inching closer, and all the nations participating in the song contest that will be held in Stockholm, Sweden, in May 2016, have started selecting their contestants and revealing the songs they will perform. The UK and Germany are going to choose their representatives based on public voting.
Moldova will be airing the second semi-finals of "O Melodie Pentru Europa 2016" on Thursday, Feb. 25, 2016. The show, which will be broadcast by TRM at 6:40 p.m. (EET), will be hosted by Mihaela Crânov and Sergiu Beznițchi. Based on the votes from an expert jury and the public, seven constants in the semi-finals will qualify to take part in the finals, where one of them will be chosen to represent Moldova at Eurovision 2016.
Also Read: Everything to know about new and improved voting system, constants of Eurovision 2016
Meanwhile, Germany will be airing "Unser Lied für Stockholm" live at 8:15 p.m. (CET) on Thursday, via Das Erste. You can also watch live streaming of the contest online via Eurovision TV. Ten acts are competing to represent Germany at the song contest and the public alone will choose if they will make to the Stockholm stage on May 14, 2016.
The contenders are:
Avantasia - Mystery Of A Blood Red Rose
Alex Diehl - Nur ein Lied
Ella Endlich - Adrenalin
Gregorian - Masters Of Chant
Jamie-Lee Kriewitz - Ghost
Joco - Full Moon
Keøma - Protected
Laura Pinski - Under The Sun We Are One
Luxuslärm - Solange Liebe in mir wohnt
Woods of Birnam - Lift Me Up (From The Underground)
The United Kingdom has six contenders battling for the honour of representing their country at Stockholm, too. From Joe and Jake's rendition of "You're Not Alone" to Karl William Lund's "Miracle," you can listen all six wannabe participants' songs via Eurovision TV.
The participants will go toe to toe at the O2 Forum Kentish Town on Friday, Feb. 26. Public will vote for their favourite contestants based on their performances that will be telecast live on BBC Four. You can also live stream "Eurovision You Decide" via BBC Four Live and Eurovision TV.