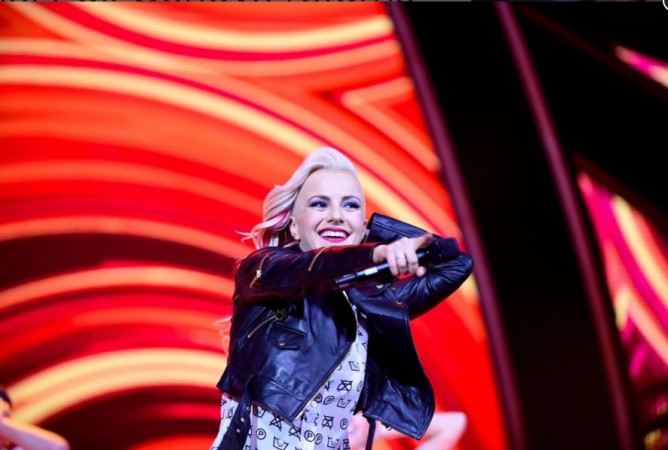 Countries participating in the Eurovision 2016 song contest has started presenting their songs and artists, and most recently, Bulgaria has announced their contestant for the year. Poli Genova, who was a participant in the 2011 Eurovision song contest, will represent Bulgaria this year.
Unlike many other countries, Bulgaria had chosen against holding a national-level competition to choose the representative. Instead, she was chosen for her international popularity as a pop artist. Poli Genova was a judge in the Bulgarian version of "The X Factor."
She had also hosted the 2015 Junior Eurovision Song Contest. As Eurovision fans will remember, Genova had performed "Na inat" (Out of Spite) in the second semifinal round of the 2011 Eurovision. Although she didn't get very far with the judges, her performance found popularity among the viewers.
Also Read: Everything to know about new and improved voting system for Eurovision 2016
Genova's song for Eurovision has not been revealed yet, but according to Eurovision TV, it is currently being produced by "Bulgarian National Television and an international team of well-known and respected professionals."
Meanwhile, Bosnia and Herzegovina will be presenting its song for the 2016 Eurovision Song Contest live from Sarajevo at Vijećnica, City Hall. Dalal & Deen feat Anan Rucner and Jala will be theartists representing Bosnia and Herzegovina at the Eurovision contest this year.
To live stream the event, visit the Eurovision TV website at 8:15 p.m. (CET).
Check out Genova's "Na inat" from Eurovision 2011: